Back
5 tips for choosing the best place to swim in open water
July 20, 2021
We are in the middle of summer. Temperatures are rising, holidays are approaching and we want nothing more than to enjoy swimming in open water to the fullest.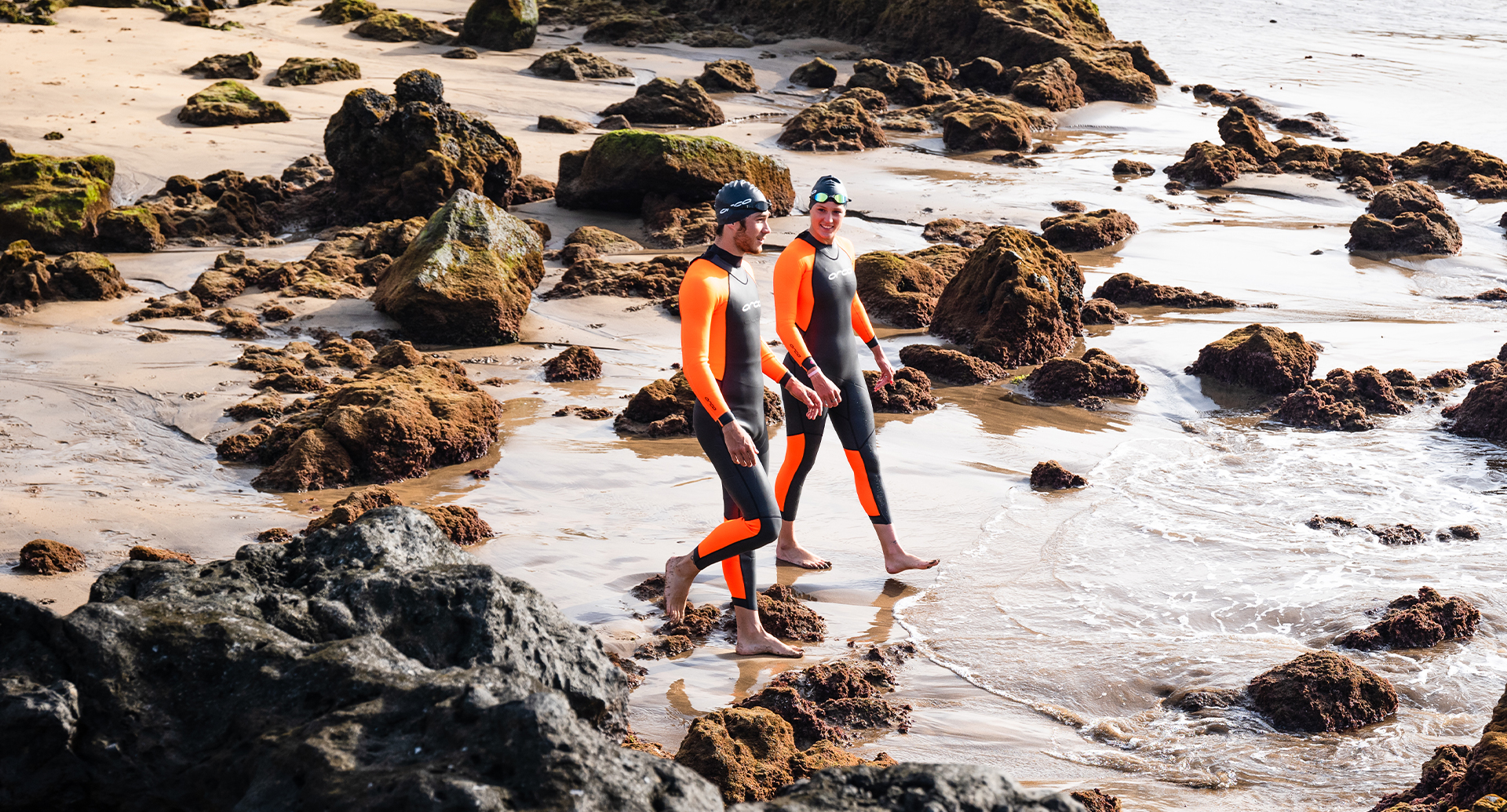 We are in the middle of summer. Temperatures are rising, holidays are approaching and we want nothing more than to enjoy swimming in open water to the fullest. Having a little more time to explore and discover new and fascinating places to practice our favorite sport is one of the many advantages of this time of year.
While in theory, in order to swim you only have to find a place with water and dive in, there are certain factors that should be considered when choosing your location and route. We think these 5 tips will be very helpful to you as you enjoy your summer swimming sessions in open water.
THE ATTRACTIVENESS OF THE AREA
The beauty or attractiveness of the place will obviously be the first thing to consider when choosing a place to swim. We recommend looking for areas far from urban settings. Being surrounded by nature, whether on the beach or in the mountains, will make your open water experience much more rewarding by helping you connect with your environment and with yourself.
SAFETY
The area, besides being attractive, must be safe for swimming. Beaches that are supervised or that have lifeguards are ideal since they offer extra peace of mind when you're diving into the sea. If it is not feasible to swim in a supervised area, it is always a good idea to have someone on land with a phone who knows your route and how long you plan to swim.
Another important factor to take into account are exit or evacuation points. In the event that you need to get out of the water urgently, it has to be easy for you to return to the beach from any point in your route, without having to backtrack.
ACCESSIBILITY
The accessibility of the swim area is also a factor that comes into play when choosing one. For example, if you don't have much time and you just want to go swimming for a while, you will choose an easy access area, which you can reach with your vehicle or with public transport. On the other hand, if your goal is to have a unique experience, you may choose a spot that can only be reached after making a long excursion, enjoying a day in nature and being rewarded at the end with a refreshing swim in open water.
KNOWLEDGE OF THE AREA
Before deciding on one place or another, it is important to have as much information as possible about the area where you plan to go swimming. Generally, you can find all the necessary information on the internet: supervision, access areas, dangerousness, whether swimming is allowed or not, factors to take into account, local fauna and flora...etc. In the event that you do not find this information, it is always good to talk or, even better, go swimming with someone who is from the area and who knows all these details well. Being well informed will help you have a much safer open water swimming session.
WEATHER CONDITIONS
Finally, having considered all the above factors, you should be aware of the day's weather forecast for the chosen area. A good forecast of sun and a calm sea can make for great day of swimming. On the contrary, an unfavorable forecast may force you to choose another area or even postpone your adventure.
You will also have to consider other possible changes in conditions, such as tides or currents. Knowing the tide tables of the particular area where you want to swim or whether there are currents or waves that you have to consider are crucial factors in choosing an open water swim area and in enjoying a safe experience.