Back
Interseason - A cold water swimming challenge
October 30, 2023

|

10 reading min.

Swimming in cold water and doing it in a different spot for thirty days, Aaron's Rolph interseason challenge.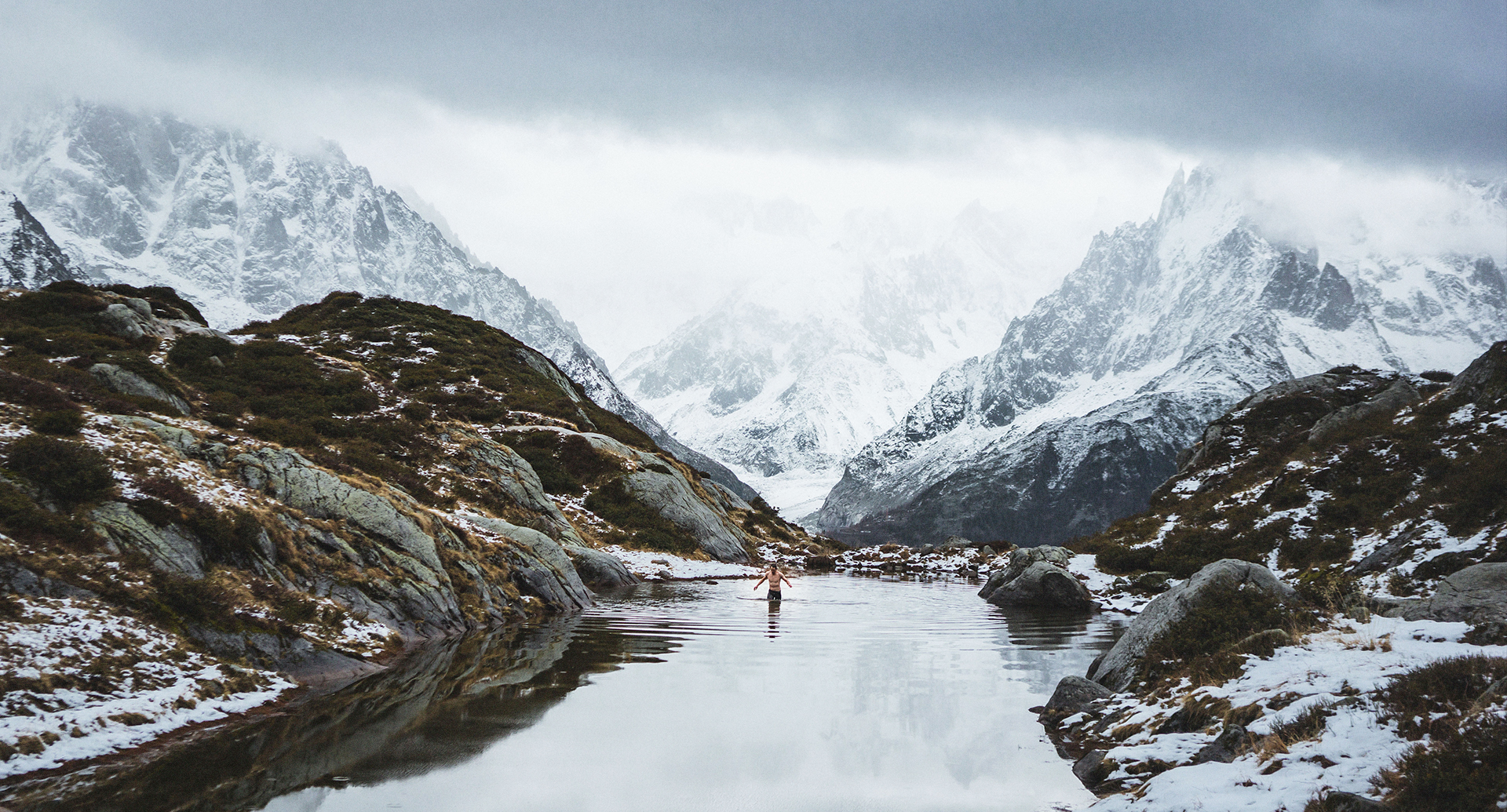 Chamonix, a thriving mountain town for most of the year, sees a significant shift in Autumn. The lifts ceased their operation, tourists departed, and locals embraced a well-deserved respite.
Many businesses close their shutters temporarily, taking a breather between the bustling hiking summer and the upcoming ski season. It was as though time itself slowed down. It's easy to feel a bit disoriented, and my usual motivation for ambitious mountain adventures dwindle somewhat. However, this fall held a different promise - a test of my resilience and a return to cold water swimming.
The challenge I set for myself was to swim in a different lake or river every day for a full 30 days. The aim? To explore the numerous documented physical and mental benefits of cold water and to give me a good reason to explore more of Chamonix's incredible swimming spots. I reached out to my adventurous friend, Jess, who needed absolutely no convincing, and in the midst of autumn's embrace, we dove headfirst into our chilly challenge.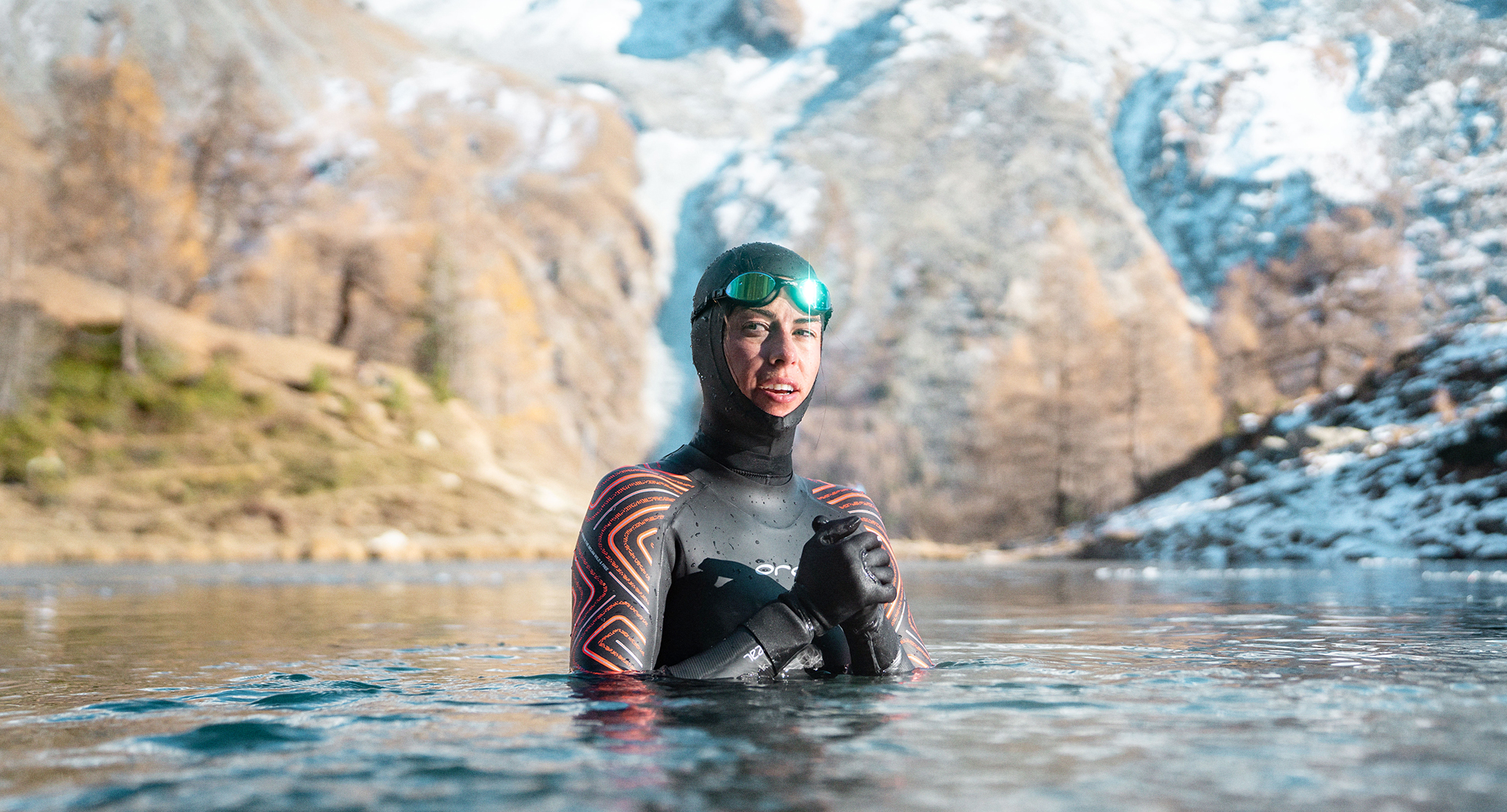 Now, I must emphasize an important point: I am by no means a professional swimmer but my passion for swimming in nature's beautiful spots is unwavering. After a hike to our first swim location, Lac Bleu, situated at an altitude of over 2000 meters, a tranquil small lake beneath the watchful gaze of Chamonix's iconic peaks, I waded into the icy 6-degree water as calmly as I could. With each step, my heart quickened, and adrenaline surged through my veins. It became a battle of will, pushing deeper until I plunged my whole body beneath the freezing waters. We were off to an incredible start, for sure I found it tough but I felt truly amazing afterwards and knew this was going to be an amazing month ahead.
A couple of weeks into our challenge, we found ourselves exploring previously undiscovered corners of the valley. Our daily missions became the highlights of our days, and frequently graced with fine weather, the autumn hues of orange and red seemed to intensify day by day.
My mental resolve in the cold water was slowly improving, sometimes swimming for 10 minutes without a wetsuit and a remarkable half an hour or longer with the assistance of the Vitalis thermal wetsuit. I always concluded my swims with a brisk dip, but the wetsuit afforded me a great workout, extending my swimming season and thus reaping many of the same cold-water benefits.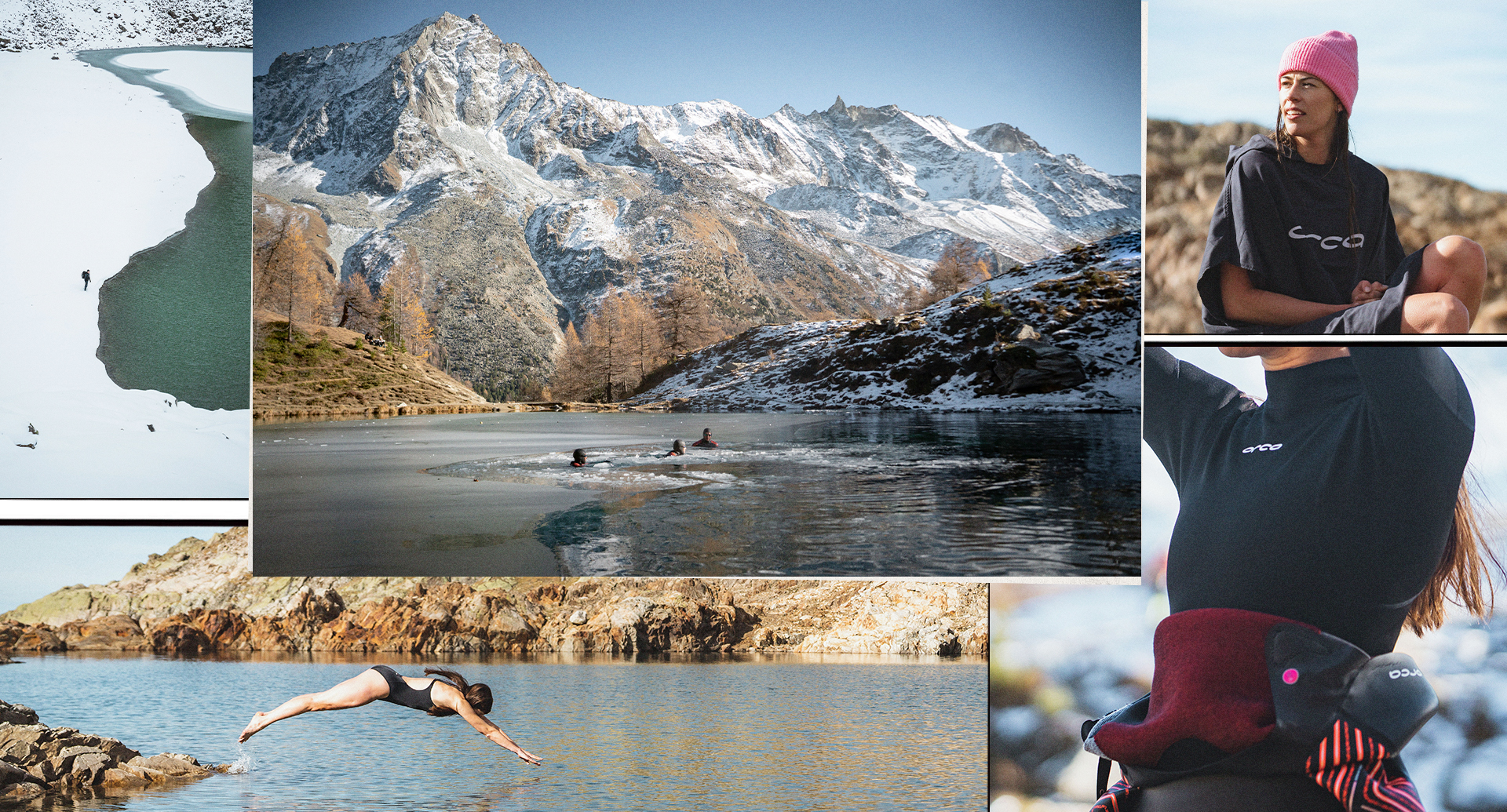 Studies suggest that even in water as mild as 14°C, dopamine levels in the blood can surge by around 250%. Dopamine, a natural hormone and neurotransmitter, is renowned for enhancing motivation and focus, and it is likely a significant factor in the often-noted links between cold water and mental health benefits. Jess and I discovered a natural pool at the end of the impressive Les Bossons glacier, extending from Mont Blanc itself.
Eager to challenge ourselves, we embarked on an adventurous hike across moraine and rock slabs. Taking a routine water temperature reading, which we had come to enjoy during our daily swims, we were astonished to find it a freakishly chilling 0.6°C. I hadn't realized that fresh water could get that cold without being frozen, and while both were somewhat nervous, we had come too far to turn back empty-handed. It was a day drained of color and warmth but motivated by the epic glacial landscapes before us, we pressed on and took the plunge.The comfort of warm clothes and a cup of tea afterwards was even sweeter than usual, and we were buzzing with exhilaration at having swum in this truly extraordinary spot.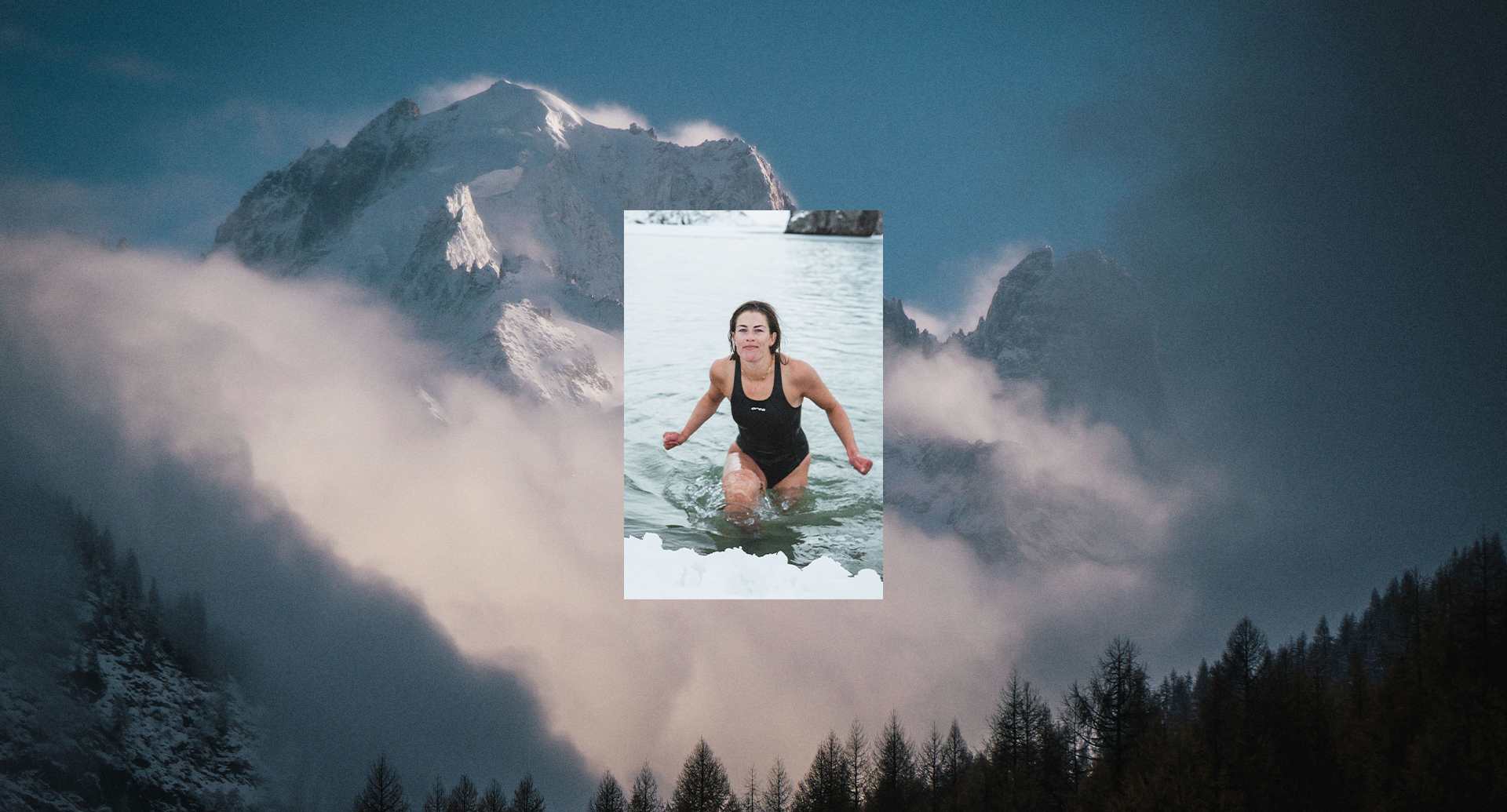 As the days flew by, the temperatures began to dip as winter took its frosty grip across the Alps. Our mountain lakes were now freezing over entirely and yet somehow, I was much more composed in cold water than I ever had been before. For me, it wasn't about swimming to compete or anything but for the adventure and to enjoy moments in nature that will stay with me forever. Taking the plunge isn't easy, but for anyone looking to spend more time outdoors while experiencing tangible improvements to their wellbeing, I can't recommend it enough!
Words by @aaronrolph
Featuring @jess.k.clark
Supported by @orcasportswear