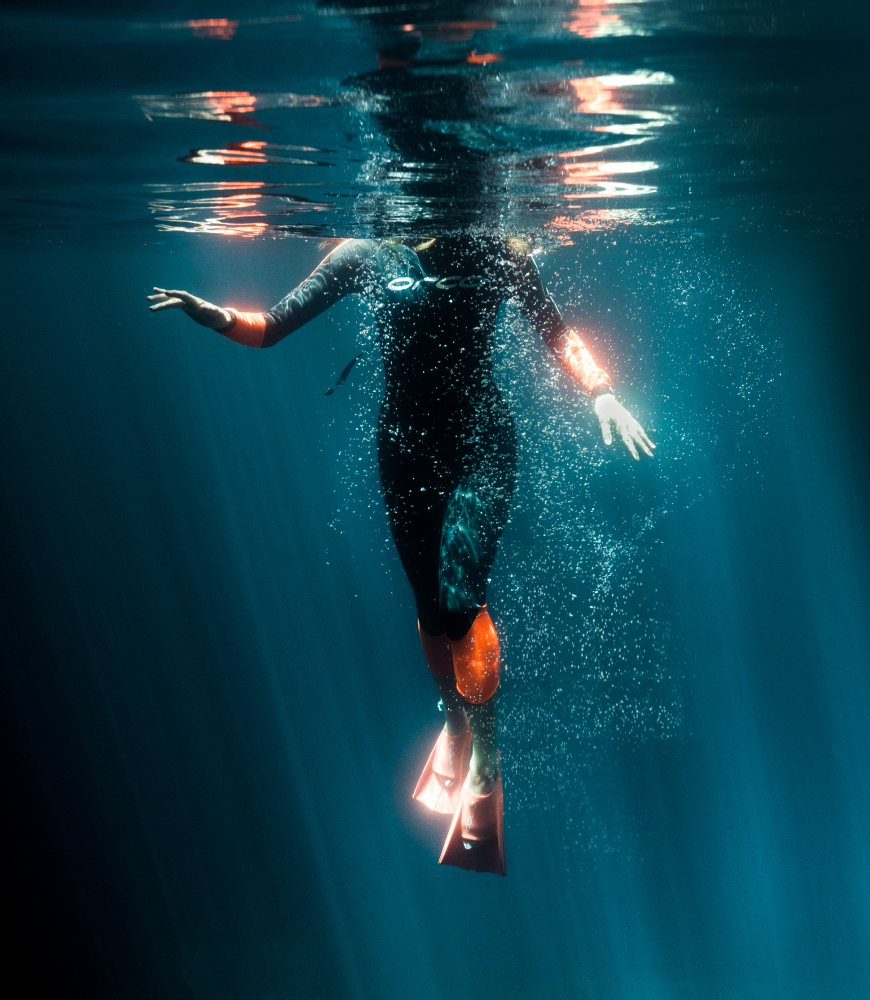 Apex Performance
Orca designs clothes and accessories to boost confidence in the water.
With a history of designing performance wetsuits for triathletes since 1995, our unwavering commitment to advanced, innovative swimwear empowers you to overcome your limits. Whether you're competing in a triathlon or swimming to challenge yourself, our fit-for-purpose garments are designed to meet your needs in even the most demanding conditions.
Like the Killer Whale—the ocean's apex predator after which our brand is named—our cutting-edge materials and rigorous product design process means our highly-technical garments enables apex performance in the water when you need it the most. Orca swimwear helps you feel at home in the ocean, no matter the conditions, no matter the season.