Back
6 tips to prepare you for your return to competitions
May 24, 2021
Finally, it's all back: triathlons, competitions, and the adrenaline and nerves before the race starts. With these also come preparations, transitions, and early morning rides. The motivation to train with a clear goal ahead is back as well.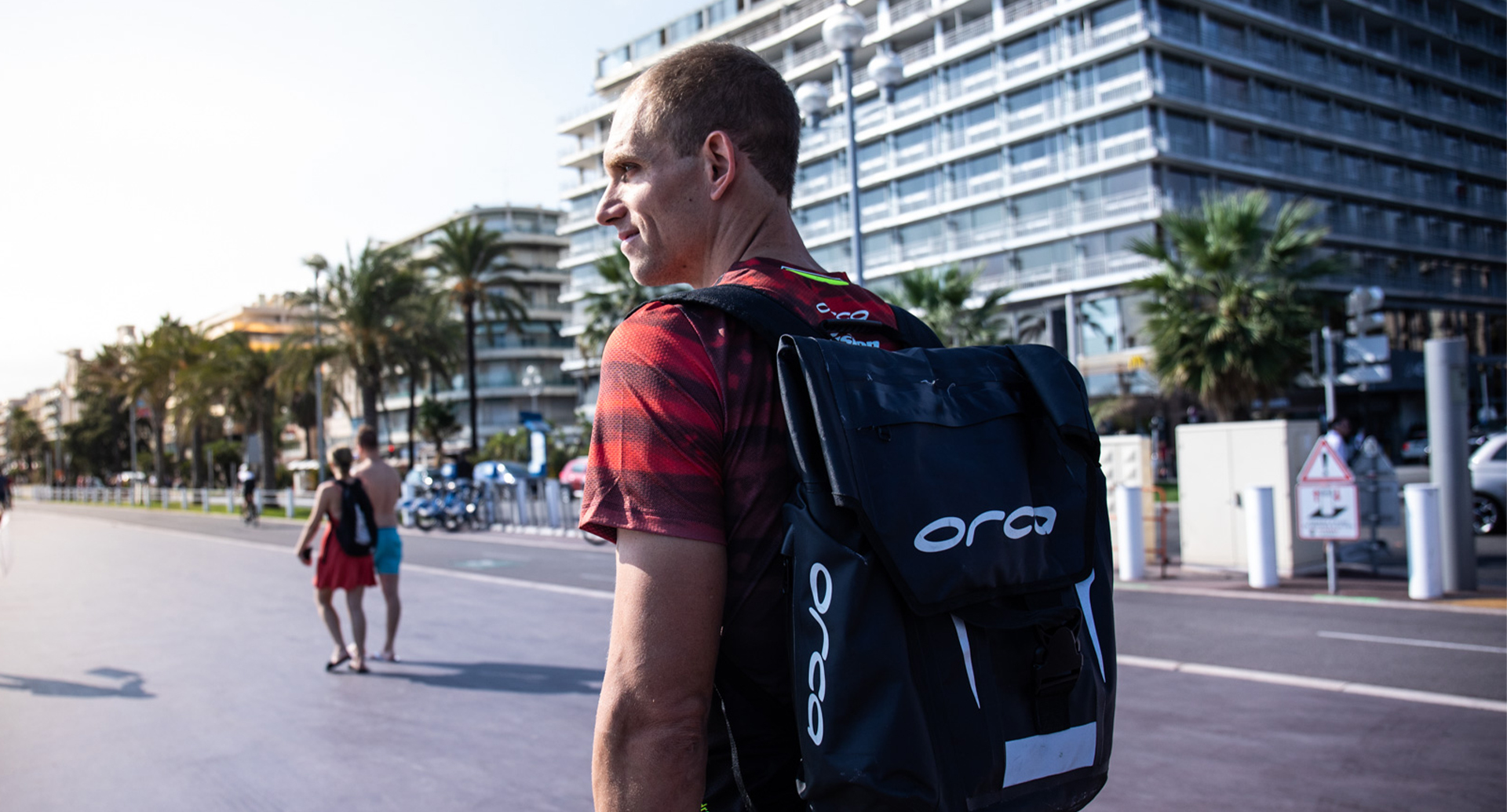 Finally, it's all back: triathlons, competitions, and the adrenaline and nerves before the race starts. With these also come preparations, transitions, and early morning rides. The motivation to train with a clear goal ahead is back as well.
Of course, you cannot wait to participate in races again, but before you get carried away, keep in mind that you have not competed for a long time, and that it has been a long time since you mentally and physically prepared for an event, no matter what distance. We think that these 6 tips, so that the return to the triathlon doesn't catch you off guard, will be very useful for you.
SET GOALS
Before you get going and start training, you have to have clear goals in mind so that you have structure and can plan accordingly. Ask yourself these three main questions: How much time do I have until the triathlon? What distance am I going to compete in? What physical shape am I in right now?
You have to bear in mind that it has been many months since you prepared for a race, so you will have to start training with a reasonable timeframe in order to make it through the race in good shape. You should consider your current physical fitness and establish realistic goals and an appropriate plan. Hence the importance of having a training plan.
SET A TRAINING PLAN WITH PARTIAL GOALS
The training plan should be your roadmap and guide, and it is important that it is supervised by a certified professional coach. The plan should cover all aspects of training in order for you to enter the competition in the best possible shape, such as when and how to work on each discipline, what the progression should be, what exercises to do, when to rest, nutrition...etc.
It is important to set partial goals that boost your confidence leading up to the race. Setting these smaller targets will help re-activate your body before the competition and make sure you are prepared for the intense exertion of the race. For example: bike a mountain pass without stopping, running 5 km at a competitive pace…
Without a training plan you will be going in blind, so it is important to follow a guide and complete each point step by step.
PREPARE FOR TRANSITIONS
To get in the best possible shape for competition, remember that you don't only have to work on swimming, cycling and running. It is important to remember that transitions are a fundamental part of triathlon, and after so long without competing, you are sure to be a little rusty.
Including transition work in your training plan, when you have already gotten into a rhythm and have a foundation of aerobics and strength, will be key to enjoying your first competition in a long time.
INCORPORATE STRENGTH TRAINING
Strength training to get in good shape for triathlon should also be an implicit part of your planning.
Keep in mind that you have to work on your overall strength in addition to focusing on each of the disciplines of triathlon and differentiating exercises for swimming, cycling and running. This is why most coaches schedule one or two weekly strength sessions, factoring in that they will train separately for the three disciplines of triathlon in addition to transitions.
MENTALLY PREPARE
Apart from all this, preparing mentally will be essential before, during and after the triathlon. Considering your last competition was several months ago, being aware of your physical capabilities and having clear goals will be some of the basic points to take into account in order to face the challenge ahead with a positive mindset.
PACK YOUR BACKPACK
Finally, you should pack your backpack with all the necessities for competition day. After a while without competing you may be out of practice with getting your equipment ready, so you shouldn't forget these products in your transition backpack. We recommend getting your equipment ready the night before and reviewing it in the morning, to avoid forgetting something at the last minute.
Checklist of Essential Items of Equipment for Your Race: What Equipment Do I Need for a Triathlon?
1. ID card.
2. Transition backpack.
3. Timing chip.
4. Nutrition bars.
5. Poncho towel.
6. Trisuit.
7. Flip flops.
8. Wetsuit.
9. Swimming goggles.
10. Swimming cap.
11. Watch.
12. Speed laces.
13. Small towel.
14. Helmet.
15. Sunglasses.
16. Shoes.
17. Bottle.
18. Dorsal belt.
19. Repair Kit.
20. Visor or cap.
If you take all of these points into consideration and put them into practice, with the guidance of professional coaches, you will no doubt arrive at your first competition after the long break in the best possible shape, which will allow you to enjoy your favorite sport to the fullest.