Back
5 books to take you on an open water swimming journey
January 21, 2022
Open water swimmers share a common a passion for nature as well as an adventurous spirit, and this drive them to explore new locations, take on new challenges and discover the joys the natural world has to offer.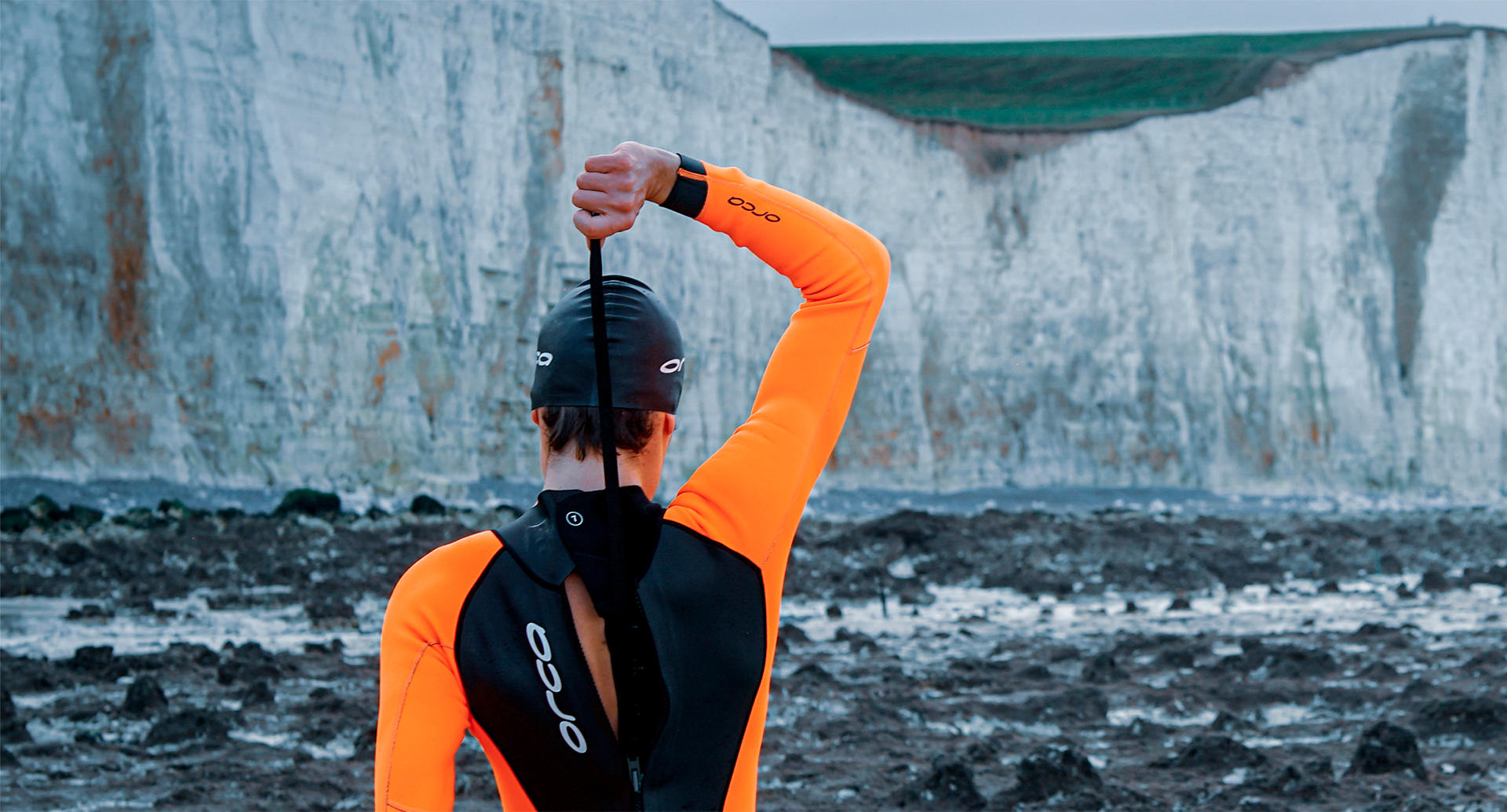 Open water swimmers share a common a passion for nature as well as an adventurous spirit, and this drive them to explore new locations, take on new challenges and discover the joys the natural world has to offer. Combining these passions with a love of reading opens the door to learning something new about this sport every day and hearing the powerful words and stories of other athletes.
There is no shortage of books about open water swimming, sports, and the ocean. Reading about these subjects is a great way to find motivation in the amazing stories of your favorite athletes and role models, and to educate yourselves on the ins and outs of the discipline and your technical skills.
At Orca, we've come up with a short list of five books to help readers immerse themselves in their favorite sport, by discovering stories from people like them and seeing swimming from a different perspective.
THE FOREVER SWIM BY ANTONIO ARGÜELLES
Mexican writer and long-distance open water swimmer, Antonio Argüelles, wrote this book about his own adventures in the ocean. At 58, he was the seventh person in the world to have ever completed the Oceans Seven challenge, an open water swimming achievement comparable to the Seven Summits in mountain climbing. He was the oldest athlete to have completed the challenge.
The Forever Swim also tells the story of a young, overweight, hyperactive boy as he first discovers swimming, pursues his Olympic dreams, and goes on to attend Stanford University. It is also worth mentioning that Argüelles was a pioneer in organizing the first triathlon competitions in Mexico.
The author tells his life story through failures, losses, risks, fear and confidence. His friendly, informal writing style will appeal to any lover of swimming.
THE MINDFUL ART OF WILD SWIMMING BY TESSA WARDLEY
"All around the world, people love to swim. Young or old, wobbly or trim, firm or infirm - to the water we are all equal. But what draws us back time after time? For me, it's enough to know that I always leave the water feeling happy."
Author Tessa Wardley begins her book's introduction with these words. An apt explanation of why we love what we do. In her work, the author considers swimming in rivers, lakes and seas to be a mindful, meditative practice. She shares her expert-level experience with these forms' meditation. Through her own experiences, she also recommends connecting your physical and spiritual practices to that of the seasonal changes of natural bodies of water.
Wardley argues that swimming in open water bring a higher level of intensity to these experiences, which center on self-discovery and personal fulfillment. In short, it is a great option for those eager to embark on a life-changing journey of swimming and enjoying open waters.
WHY WE SWIM, BY BONNIE TSUI
This is a big question that people often ask open water swimmers, especially if they have never tried it before. Why do you swim? Of course, there's no one answer, but each person has their own motivating factors. In her book, American journalist, swimmer and surfer, Bonnie Tsui, shares her own personal motivators with us and explores the many reasons humans have been diving into water since the beginning of time.
This book is a combination of a journalistic approach and a collection of historical accounts which dives into the aquatic memories of our species, explains water's role our overall wellbeing and touches on the feeling of harmony that so many people experience when they surrender to the rhythm of swimming. Tsui, who is also an Orca ambassador, transmits this message with an enthusiasm and rhythm that could only come from someone who truly loves this sport.
OPEN WATER SWIMMING MANUAL, BY LYNNE COX
Lynne Cox is a writer and long-distance open water swimmer who is known for being the first person (on August 7, 1987) to have swum across the Bering Strait between the United States and the former Soviet Union. Cox compiles her vast knowledge and experience in the water to create this ultimate guide to swimming in the ocean. This manual has a wealth of advice for all swimmers, from experienced triathletes and expert swimmers to beginners venturing out for the first time.
The book's practical approach includes recommendations for everything from choosing the best swimwear and sun protection to surviving in dangerous weather conditions, currents and waves. It also provides advice on swimming alongside marine wildlife, treatments for common ailments, actions to take after being stung or bitten, and much more. This manual will undoubtably be a great help to anyone seeking a deeper understanding of this exciting sport, which has more recruits every day.
THE GREAT SWIM BY GAVIN MORTIMER
This book centers on open water swimming as it tells the dramatic story of four brave swimmers who, in the summer of 1926, captivated the world when they undertook a daunting challenge. The American protagonists include Gertrude Ederle, Mille Gade, Lillian Cannon and Clarabelle Barrett. All four women battled nature and each other in hopes of becoming the first woman to conquer the brutal waters of the English Channel.
Mortimer uses primary sources, such as first-hand diary entries, interviews with family and modern historical reports to reconstruct the epic competition that changed the way the viewed women, not just in sports but also in society. It is a moving story of perseverance, strength and determination in these strong women.
These five books, while all very different from each other, share the open water as their common protagonist. Through them, we can travel deeper into the world where the open water swimming fuels the dreams of so many athletes.