Back
The best equipment for cold water swimming
December 14, 2022

|

5 reading min.

Low temperatures don't have to put a damper on your swimming plans. With the right wetsuit and accessories, you can keep swimming well into the colder months. Learn how to equip yourself to swim in cold waters comfortably and safely.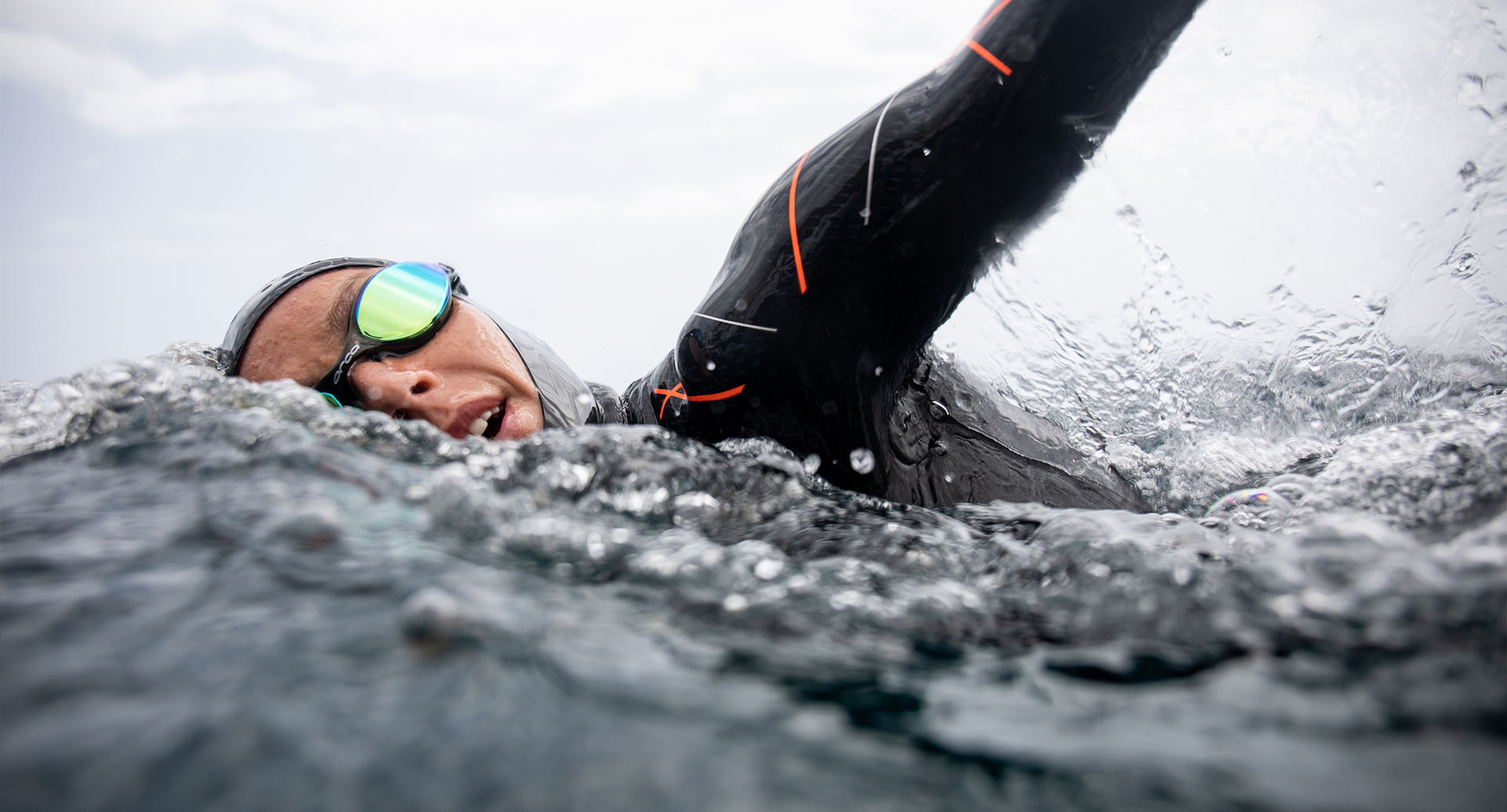 Your desire for exploration and new adventures in the ocean lasts all year, so the drop in temperature should not stop you from enjoying just as much open water swimming during the winter months. In fact, swimming in cold waters can lead you to new experiences, new sensations and a new perspective on your chosen sport.
This does not mean that you should jump into the ocean unprepared. It is important to have the right equipment in order to comfortably and safely enjoy the lower temperatures.
Go through the following list and refer to it before you begin swimming your first strokes in colder-than-usual waters.
WETSUIT
A well-insulated wetsuit will be essential to allowing you to enjoy your winter sessions in open water for longer.
For example, the Open Water RS1 Thermal is up to 5 mm thick in the torso area and its inner lining has been specially developed to retain maximum heat while swimming. It also has a second layer of "Batwing" neoprene which provides greater insulation in the zipper and neck area. This technology prevents water from entering these areas and coming into direct contact with the body and it keeps a layer of warm water inside. It is undoubtably the perfect wetsuit for swimming comfortably during the coldest months of the year.
If you want even more protection, you can always wear the Wetsuit Base Layer, a 1.3 mm neoprene undershirt that will provide you with one more layer of warmth without limiting your movements.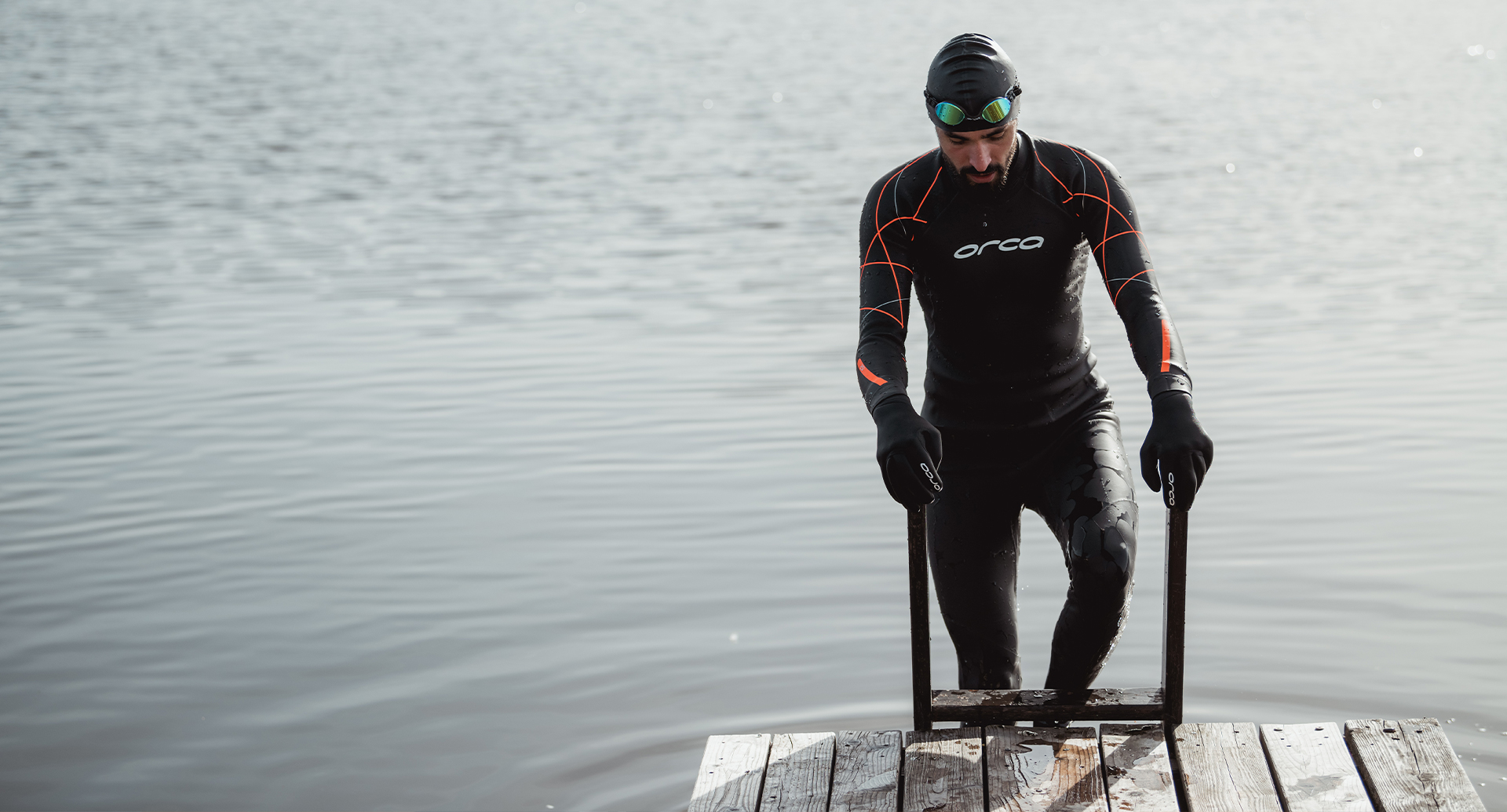 CAP
The head is the part of the body that loses the most heat, so it's necessary to protect it with a quality neoprene cap during your swims in cold waters.
There are several options available for this purpose. The Thermal Neoprene Hood that provides maximum thermal insulation in both the head and neck area. The High Vis Neoprene Swim Cap not only protects you from the cold thanks to its 2.5 mm thickness, but it will also make you easier to see due to its high visibility colors.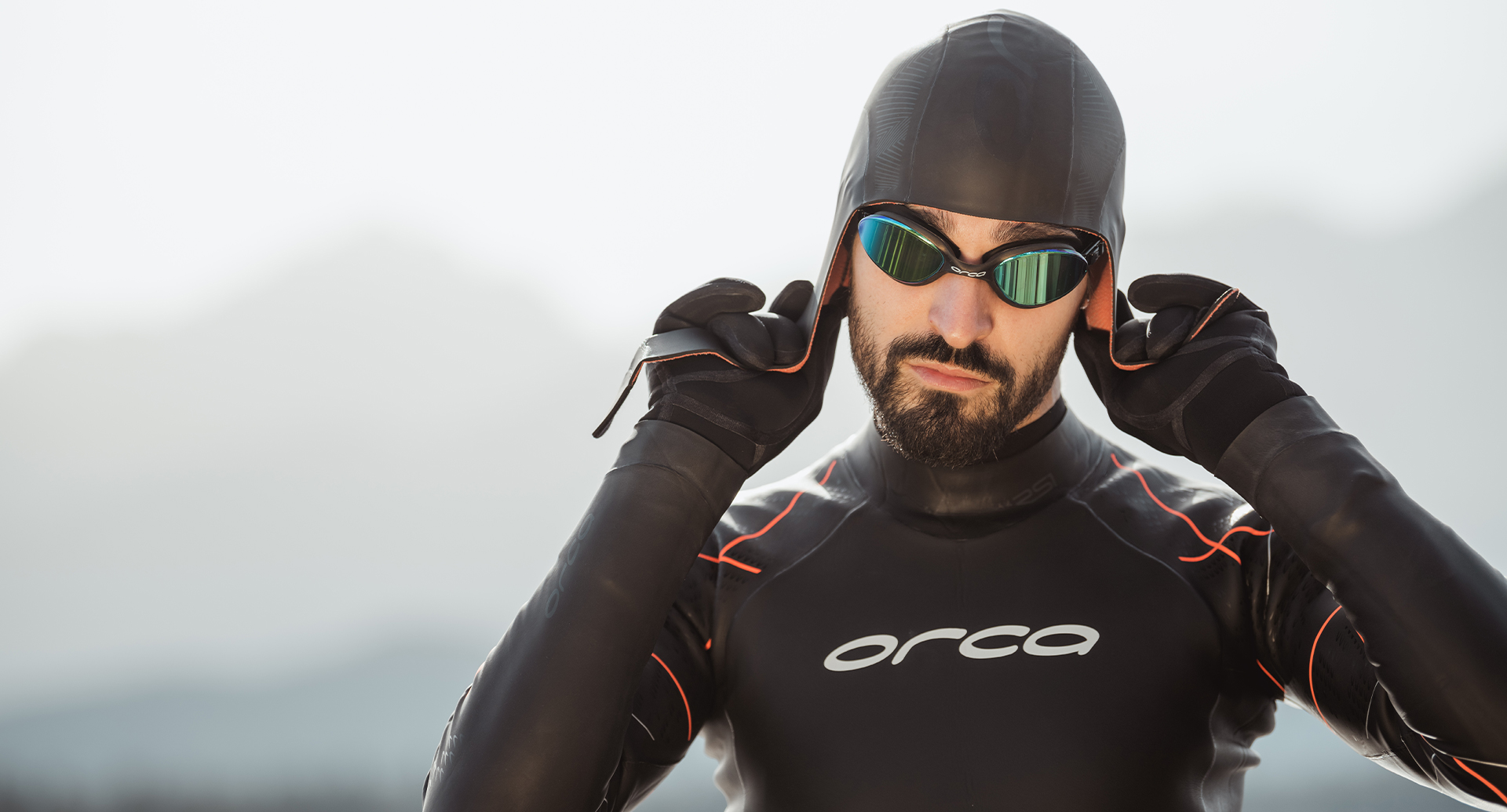 HAND AND FOOT PROTECTION
In case of extreme cold, Open Water Swim Gloves for your hands, and Hydro Booties or Swim Socks for your feet, will protect your extremities without limiting your swim stroke or kick. These comfortable accessories will provide you with thermal insulation, allowing you to swim in low-temperature waters for longer.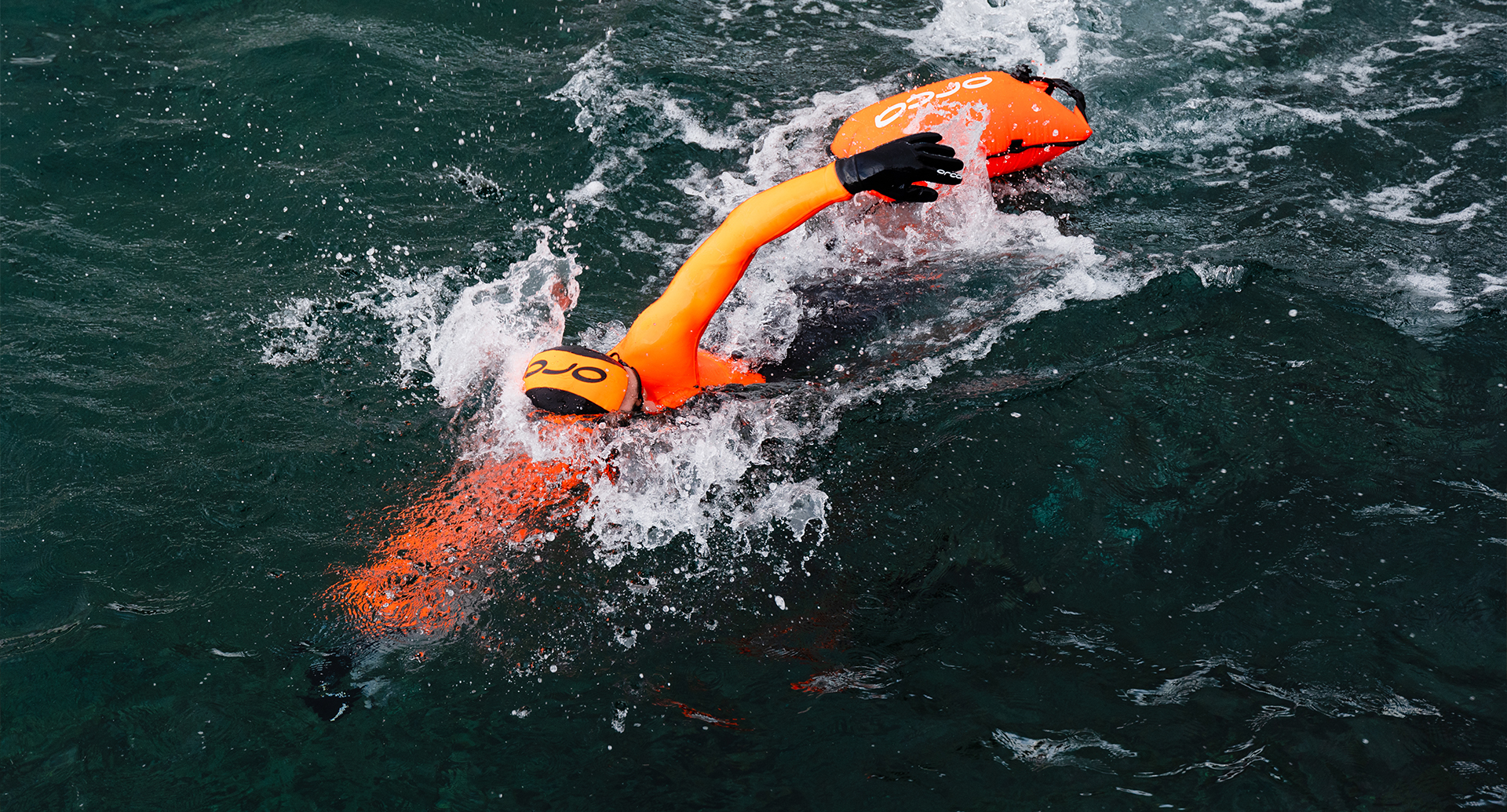 GETTING OUT OF THE WATER
As our collaborator Laura Owen pointed out in this article, when swimming in cold waters, you should be just as mindful of what you do when you get out of the water as you are preparing to get in. Experts point out that once out of the water, your body continues to cool for about 20-30 minutes, so warming up immediately after swimming is vital. Having a large towel or even a poncho on hand can help you dry off faster and recover your body temperature sooner.
Once dry, it is important to put on warm clothing as soon as possible, including gloves and thick socks, as well as to drink a warm beverage. Last but not least, we recommend taking a moment to look out at the ocean, remember what you have just done, take a deep breath and enjoy the incredible feeling of satisfaction that open water swimming provides.