Back
Flexibility: The secret to a good wetsuit
September 26, 2022

|

5 reading min.

Flexibility is an important factor for swimmers who can maintain a horizontal position, as it allows them to move freely and naturally in the water. These athletes don't want their swimming biomechanics to be affected by the wetsuit they wear. To achieve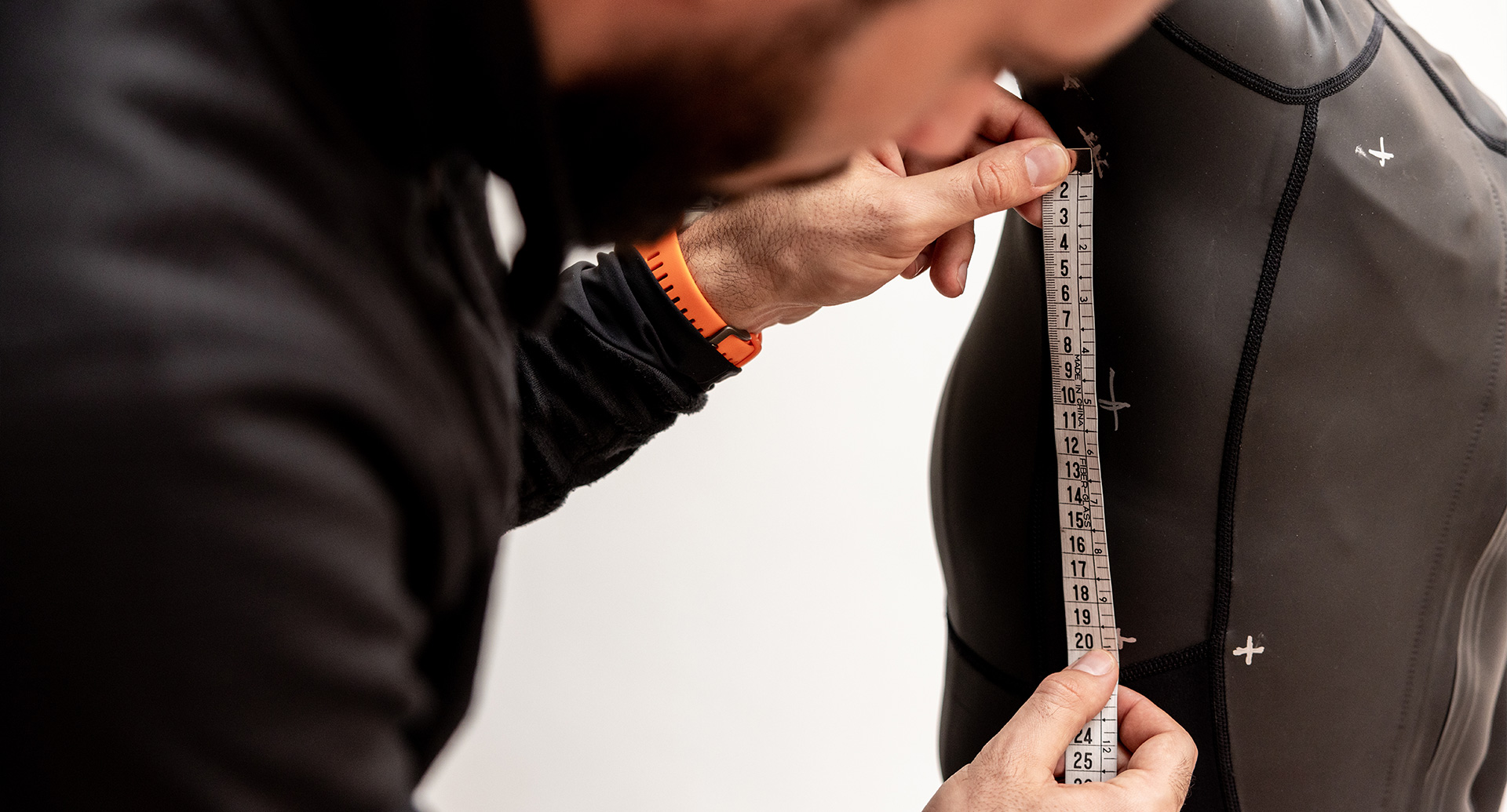 Elasticity or flexibility is one of the most important characteristics of a wetsuit. In triathlon wetsuits, flexibility prevents the suit from interfering with athlete's biomechanics and helps triathletes conserve energy. In open water, more flexible wetsuits allow swimmers to swim naturally and move freely in the water.
To judge the elasticity of a wetsuit, three essential factors should be considered in its design and construction: the type of neoprene used, its inner lining and its thickness.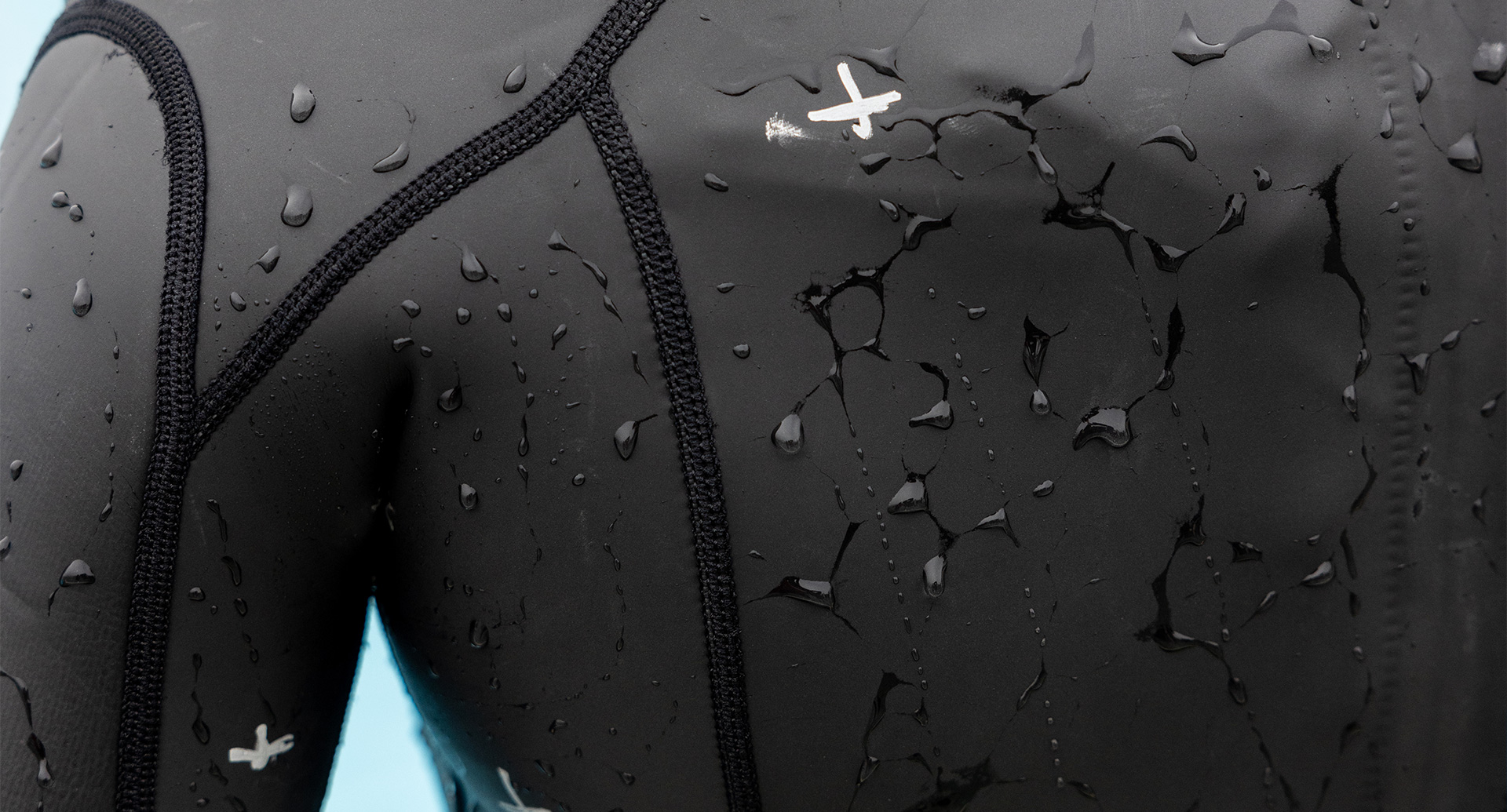 The Type of Neoprene
The different panels that make up a wetsuit are composed of different materials. Each combination of materials has a different stretch capacity and requires more or less force for the panels to stretch and regain their shape. Orca has analyzed and compared 1.5 mm panels of different materials in the Orca Lab at their maximum elongation.
Yamamoto 44, Orca's exclusive material, is the most elastic option at 1.5mm thick, stretching up to 513%. It is followed by Yamamoto 40 neoprene, with 383% elasticity, used in the shoulders and armpits of high-end openwater wetsuits (RS1 Thermal and Perform). Yamamoto 39 neoprene, used in mid-range freediving suits, reaches 307% elasticity; and Yamamoto 38, with 200% elasticity, strikes a balance between elasticity and compression in the lower body.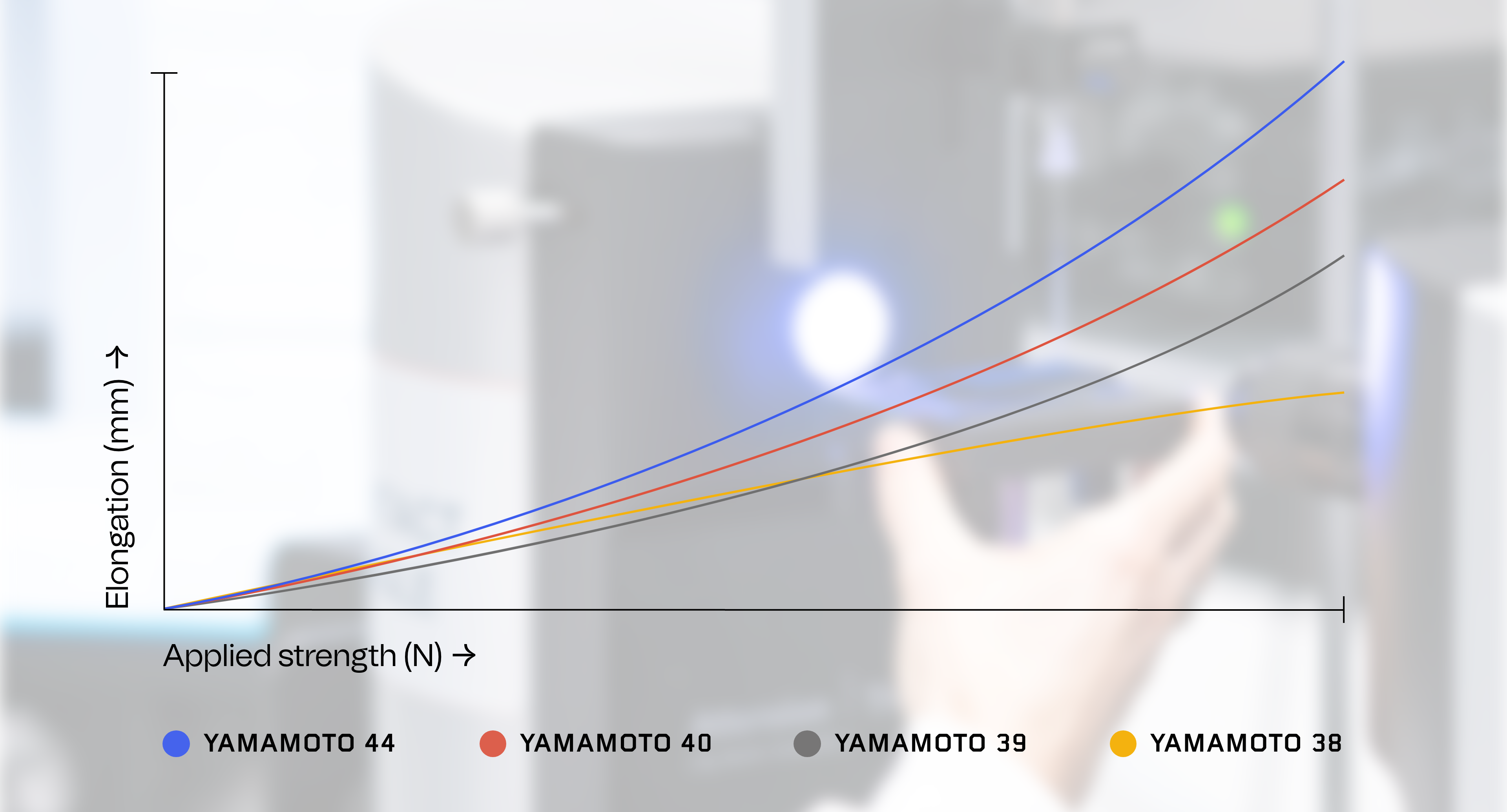 The Inner Lining
The elastic properties of a wetsuit's inner lining are essential to achieving a flexible suit. Infinity Skin, made from nylon and bamboo fiber, boasts 283% elasticity, achieving the highest quality in terms of flexibility.
On the other hand, Thermal X thermal inner lining, which is intended to provide maximum insulation to the swimmer, achieves 217% elasticity.
Finally, Hydrolite lining, with 170% elasticity, is a compressive lining that improves the wetsuit's seal in the neck and extremities to prevent the ingress of water.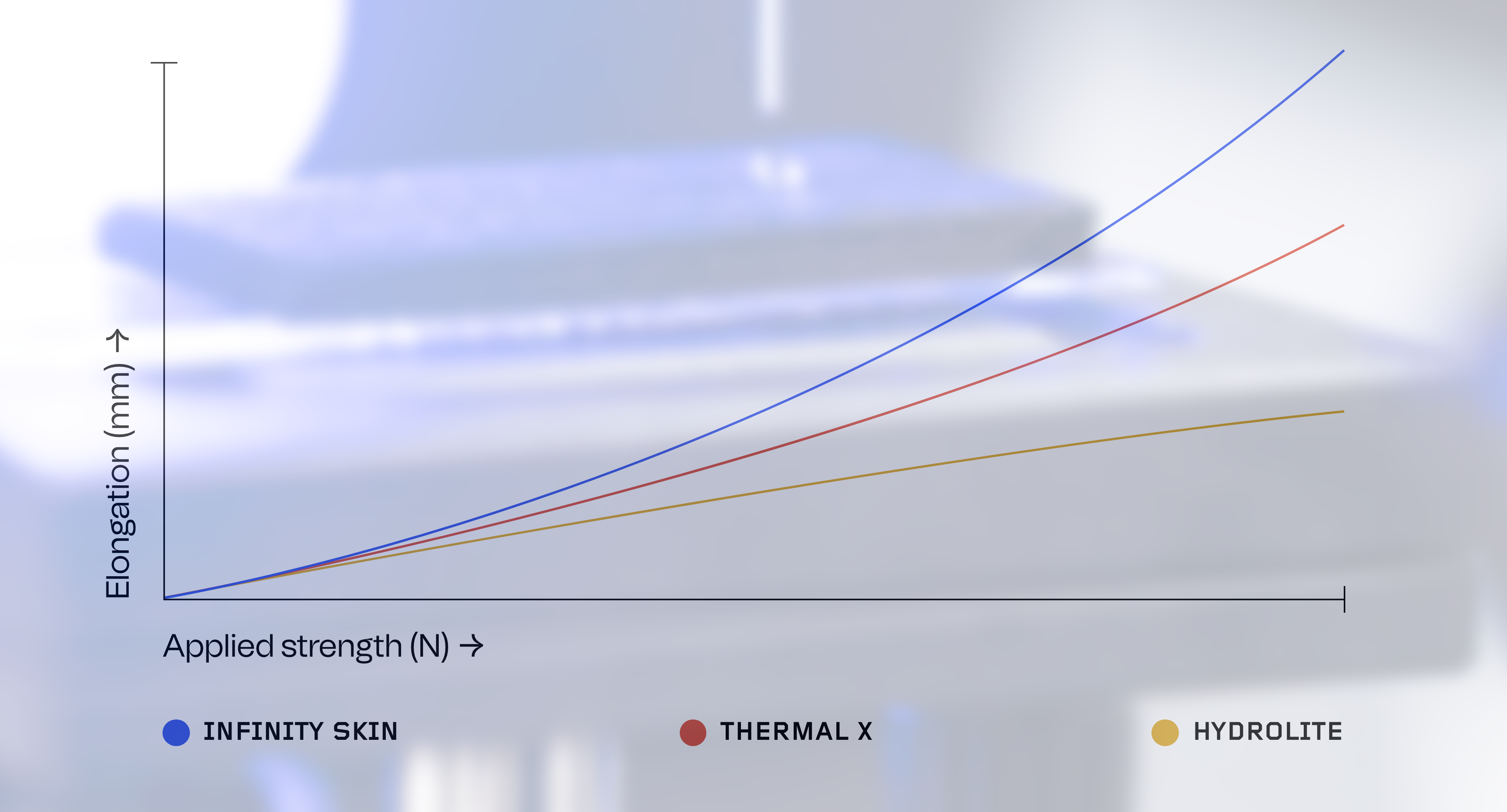 Thickness
Each panel of a wetsuit should have different thicknesses depending on the properties you are looking for: flexibility, thermal insulation or buoyancy. A thickness of 1.5mm is used in the shoulders and armpits, achieving 217% elasticity. 2mm panels, with an elasticity of 197%, are placed on the arms. Generally, 3mm panels, with 177% elasticity, are used in the chest and back and 5mm panels, with 130% elasticity, are used in the legs to improve buoyancy and the stability of the swimmer.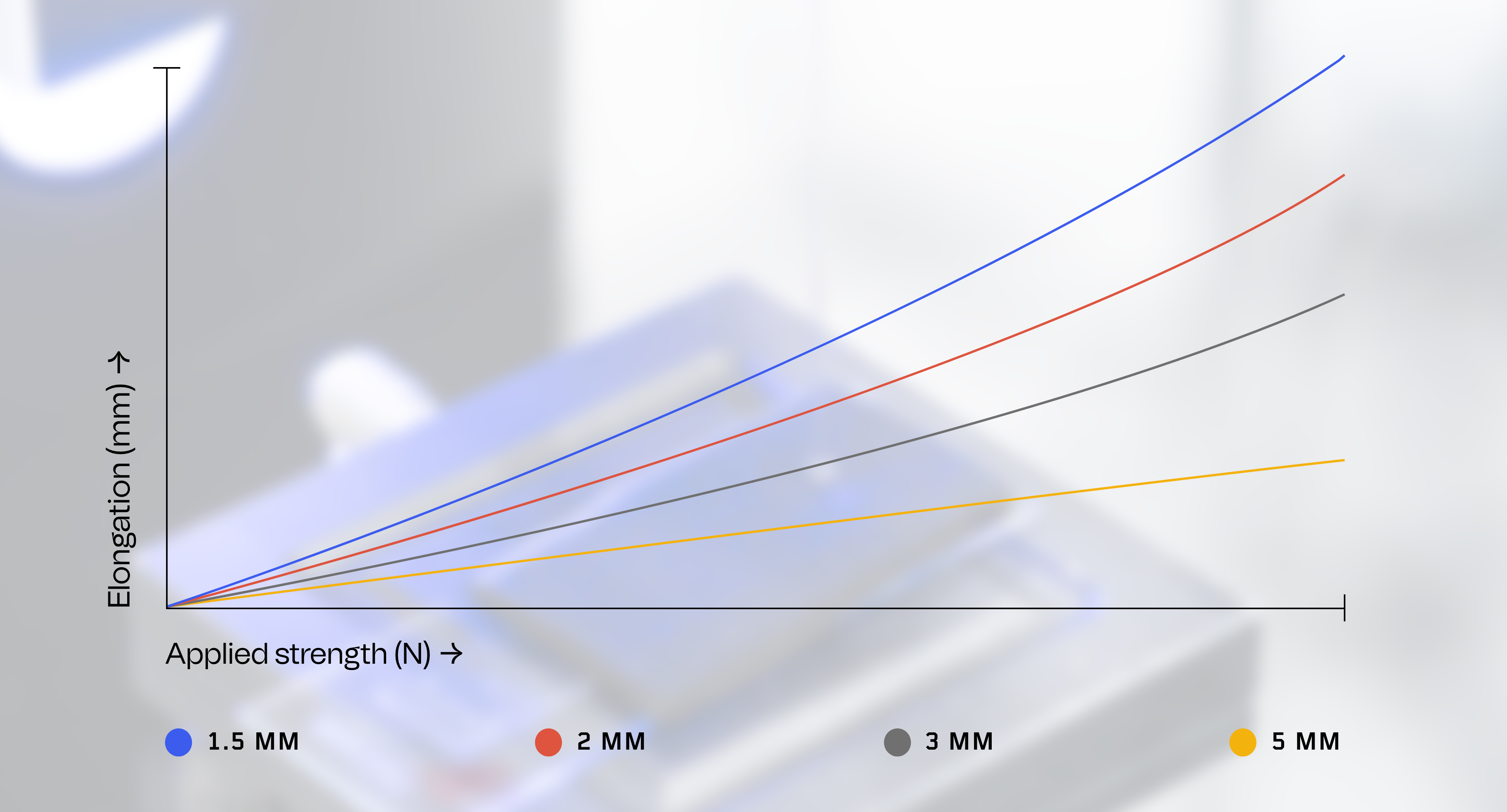 Ultimately, having plenty of flexibility when swimming in open water or competing in triathlon will not only allow you to perform at your best in the water, but it will also save you energy and prevent possible injuries while you enjoy total freedom of movement.