Back
Tips for getting started in open water swimming
August 12, 2021
Summer is undoubtedly the best time to get started in the world of open water swimming. The sea is at the perfect temperature with good weather conditions to go with it and most beaches are supervised.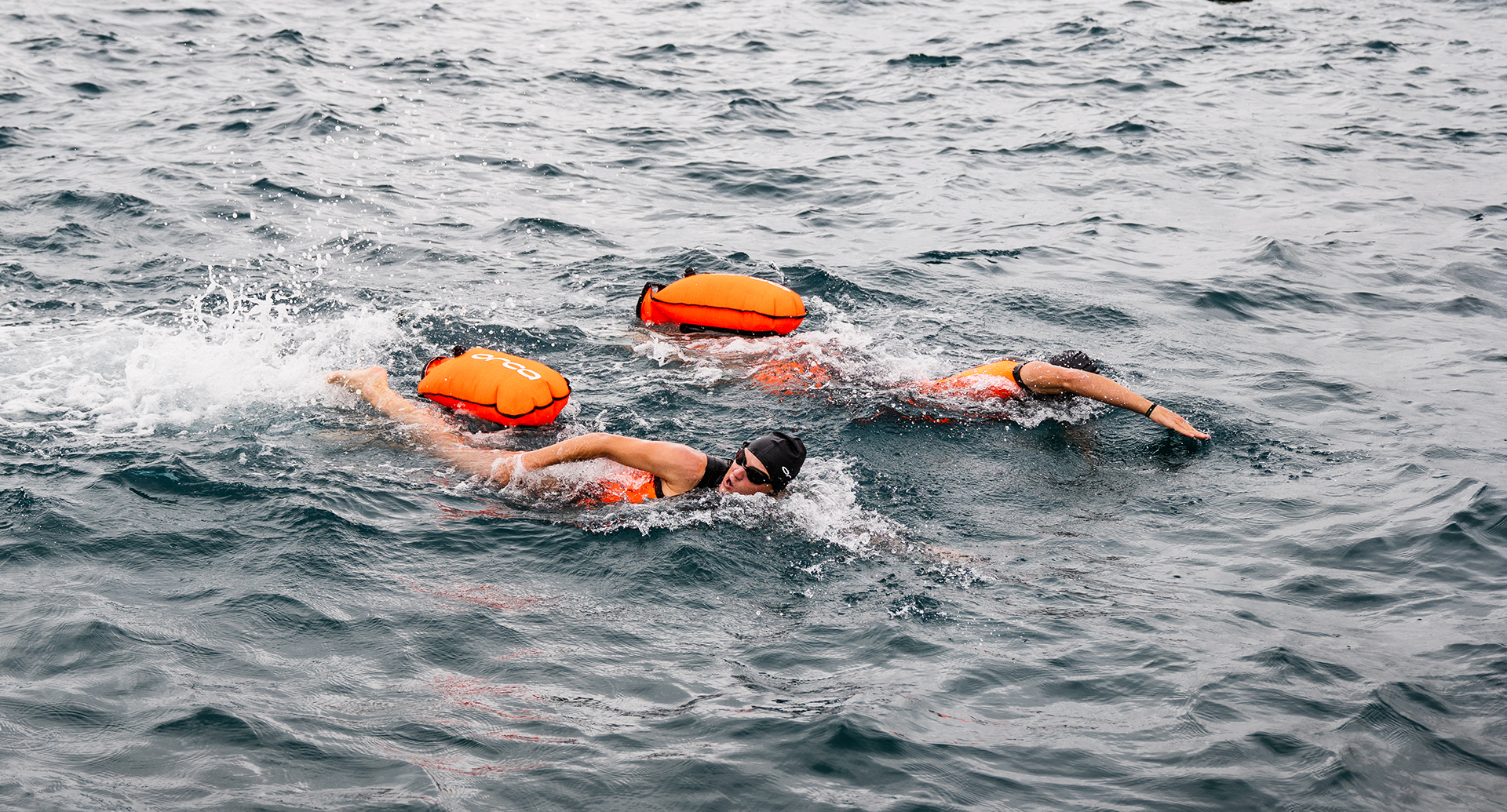 Summer is undoubtedly the best time to get started in the world of open water swimming. The sea is at the perfect temperature with good weather conditions to go with it and most beaches are supervised. This is an ideal combination in which to experience your first adventures at sea. But before you dive into the water and start exploring new corners of the coast, there are several factors that you should keep in mind in order to have a safe swimming session.
A CONTROLLED ENVIRONMENT
Safety undoubtably comes first, and in this regard, there are several points that you should consider:
• Swimming in groups. It is always advisable to swim with others, especially if you are just starting out in this exciting discipline. Joining a group of swimmers, either in your town or wherever you're spending your summer, will help you feel safer as you take your first strokes in the ocean. More experienced swimmers can provide guidance and advise you on what you should or should not do in open water.
• Bounded areas. Ideally, you should start swimming in open water in bounded and controlled areas. For your first sessions, it can be helpful to connect with the environment at the beach, between breakwaters, or with the classic round trip to the buoy.
• Supervised areas. Swimming on a beach with lifeguards can help you feel safer. Also, letting someone else know about your plans to go swimming and where you are going can make a difference in case you run into any problems in the water.
THE OCEAN IS NOT A POOL
No matter how much experience you have swimming in a pool, doing it in the ocean is not the same thing. The technique is significantly different, considering that in the ocean, you find yourself in a changing and constantly moving environment. You could be swimming in peace one minute and in the next, you could have to swim faster to keep moving forward. Unlike in a pool, these changes in pace can be constant in open water, so it will be important to work on the technique thoroughly in your training sessions.
Orientation skills are another factor to consider. In a pool, you may only have to worry about following the blue line at the bottom and making the turn when you reach the wall, but in the sea, you have to be aware of your direction at all times. Having a reference point (a building, a mountain, a breakwater...) and lifting your head to look forward every 4 to 6 strokes will help you to maintain a more or less straight line. Both changes in pace and orientation skills are specific techniques for open water swimming that can be worked on and perfected with practice, both in pool and open water training.
EQUIPMENT
When it comes to swimming in open water for the first time, you have to be prepared not only physically and mentally, but you also need to have the right equipment. These are the essential pieces of equipment:
• Wetsuit. Depending on the water temperature and your needs (flexibility, buoyancy and visibility) you should opt for a full open water wetsuit such as the Openwater Core Hi-Vis, a sleeveless one such as the RS1 Openwater Sleeveless, or a short sleeve one such as the Openwater Core Swimskin. In very warm waters, you can always wear a High Visibility Rash Guard shirt, a spandex swimming shirt that offers sun protection and high visibility.
• Goggles. It is important to have comfortable, ergonomic, and above all versatile goggles that can adapt to all kinds of weather conditions, such as the Killa 180º.
• Cap. A cap is an item that, although it may seem less important in the summer because you do not need protection from the cold, is still necessary in terms of visibility. Wearing a brightly colored cap will make you easily identifiable in the water.
• Buoy. This is a basic item which will help you be more visible in the water and serve as a flotation device if needed. It can also be very useful for storing your personal belongings.
• Sunscreen. Even if you're just going out for a short swim, it is important to protect yourself from the sun by wearing an SPF 50+ sunscreen that is environmentally safe for the ocean.
By taking all these tips into consideration, you will surely enjoy your first adventures in open water confidently and safely, and you'll soon fall in love with this exciting sport.