Back
Team Orca's triumph at Kona 2014
October 13, 2014
What a great day in Kona it was for Team Orca! Most specifically, of course, the amazing win for Sebastian Kienle! After a weaker swim, Sebi, known as a super cyclist in the sport, worked hard through strong winds to catch up with fellow Orca team mate A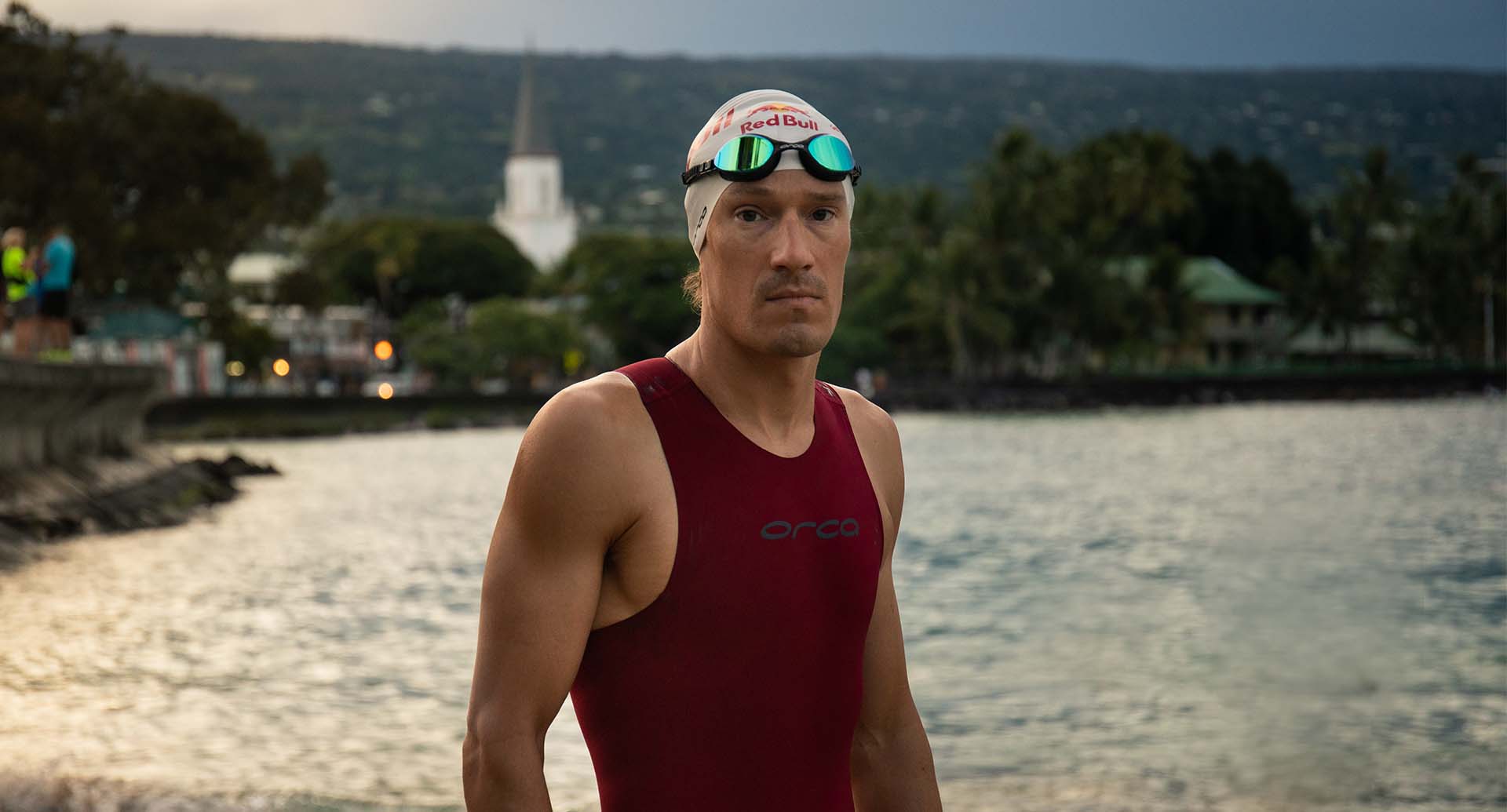 What a great day in Kona it was for Team Orca! Most specifically, of course, the amazing win for Sebastian Kienle! After a weaker swim, Sebi, known as a super cyclist in the sport, worked hard through strong winds to catch up with fellow Orca team mate Andrew Starykowicz on the bike and they rode #1 and #2 together for a while. Unfortunately Andrew was struggling with a back injury and dropped off the pace, eventually finishing his day at the end of the bike course. Very disappointing for him!
Sebi however powered ahead – coming off the bike in a time of 4:20:46, with a lead of more than 3 minutes back to his next competitor. A super speedy transition helped along by no kit change required saw Sebastian starting out at a pretty fast pace on the marathon. Running the first 3 miles at a 6.05/mile pace he was tracking for a sub 2h40 marathon! Although he slowed this pace down a bit from this through the remaining miles, taking the aid stations at a slow pace to make sure he stayed hydrated and as cool as possible, his chance for a win never looked threatened.
After a glorious final run down Ali'i Drive, Sebastian crossed the finish line in 8.14.18 to take the win!
Meanwhile fellow Orca athlete Asa Lundstrom was still battling it out on the race course through the strong winds. Her debut at Kona, Asa made up ground through out the whole race – ending up a very credible 17th in a time of just over 9h31. We're sure this is just the beginning for Asa!
Check out Sebastian's post-race interview here where he explains how much his Ironmind inner strength was what allowed him to claim this win after an upsetting result at 70.3 World Champs in Mont-Tremblant several weeks earlier.