Back
24 hours in Koh Tao...
June 28, 2021
Tony Myshlyaev, photographer of Tones of Blue, shows us a day in the life of a freediver, living in Koh Tao. By chance, this is one of the best places to be for lovers of the outdoors.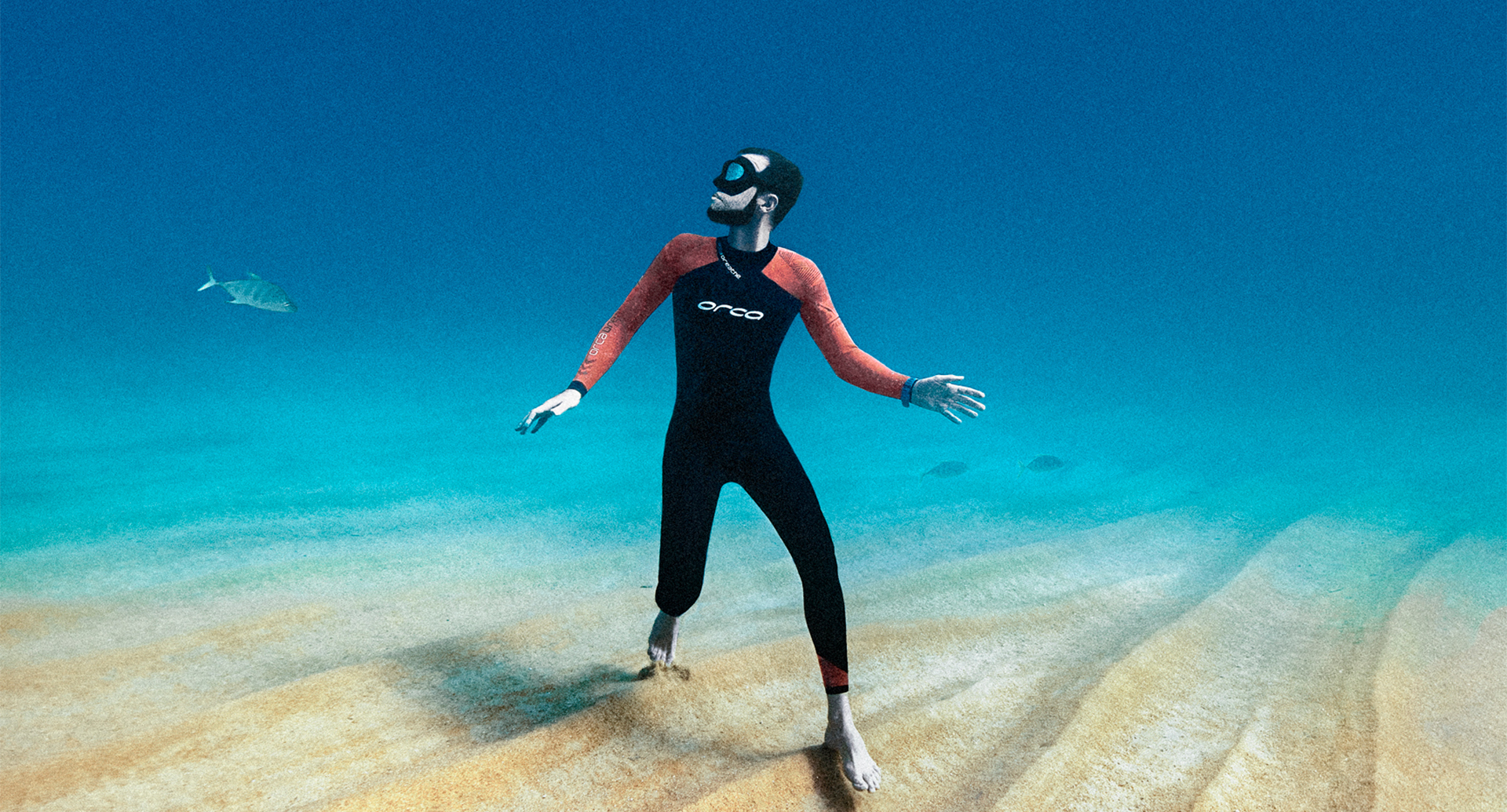 Tony Myshlyaev, photographer of Tones of Blue, shows us a day in the life of a freediver, living in Koh Tao. By chance, this is one of the best places to be for lovers of the outdoors.
Tony Myshlyaev – Photographer of Tones of Blue
Koh Tao is a small island in the Gulf of Thailand with favourable ocean conditions and is very accessible because of the well developed roads and small size. Koh Tao is best experienced with a motorbike. A majority of the island uses motorbikes as transportation and they can be rented everywhere.
8:00 - Waking up and planning the adventure
The island is 21 square kilometers so there is never a rush to get on the road for a long trip. The longest commute would be approximately 15 minutes on any given day and time. Depending on the season and weather, we will plan our training location accordingly.
09:00 – Depth Training
Ocean conditions are mild and Koh Tao does not experience dangerous currents or extremely tall waves. Therefore, it is an ideal destination for people who are looking for a safe and comfortable introduction to ocean based activities. Our main considerations are wind direction and intended depth for training.
11:00 – Fun Dive
Who doesn't love a good photo session? Since we are already in the water, we like to finish up our training with some adventure and photography. So we relocate from deep water to somewhere shallower like a reef or coastline and see what sort of cool spots we can find. Given that we all live here, we know most of the good spots already but the ocean is mysterious and there is always something new to be discovered.
12:30 – Wash Gear, Snack and Rest
To make sure the equipment lasts many more training days, I come home, rinse and hang everything to dry immediately. I specifically chose a home with an extra-large bathroom for storing all of my gear.

Then it is time for a light snack with lots of nutrition and a short nap.

I usually enjoy a light rice porridge (Thai Congee) which is filling and easy to digest.
15:00 – Hiking
There are so many charted and uncharted trails in Koh Tao that end up in beautiful and remote corners of the island. Some trails lead to beautiful vantage points and others go to private little beaches. I ask my friends what they feel like visiting, make a choice and hit the road.

When I say that Koh Tao is small, I mean it is VERY SMALL. So we are looking at an easy round trip of 3 hours maximum. It's a nice way to burn any extra energy we have left from the training session.
19:00 – Catch the Sunset with Takeaway
There is no better time to take advantage of all the empty space on the island and grab some take away to enjoy at your favourite sunset spot. One of my favourite types of food is northeastern Thai food known as Esaan. Rather than coconut milk based curries that are more commonly known in the south, northeastern Thai food has grilled meats and exotic flavours. My favourite is the Nam Took Moo.
20:00 – Return Home to Rest, Edit and Watch Movies
With a 10pm curfew in effect, there is not many activities to be done after dark. So with enough time to buy a few things at the supermarket, we go our separate ways. This is my opportunity to catch up on photo editing and choose a nice cozy to movie to watch before an early bedtime to get ready for another day outdoors.
06:00 – Catch the Sunrise
If I have a break from training on a specific day, it's worth making the most of every morning, so catching the sunrise is truly a special thing here. It is not much effort since driving across the island does not take any longer than 15 minutes. So, while the island is asleep, you can quietly enjoy a private view of the rising sun on this beautiful little island.
8:00 - Getting ready for adventure
One of the benefits of the large expat community in Koh Tao, is the high standard of diverse foods. Cafes are at no shortage. One of my favorite cafes is Coconut Monkey. It's as cozy as it sounds with an incredible health conscious menu. Not to mention it's directly on the beach.
10:00 - Swimming with turtles
If I am not going in the water to train, I highly recommend checking out some snorkelling in Koh Tao. Shark Bay is a very reliable place to catch the two species of turtles that live in Koh Tao. Some of the Green Turtles are up to 1.5m in length.
12:00 - That's a Wrap
Hopefully Koh Tao is a place that many people get to experience. There is nowhere else quite like it!