Back
SONAR: PUSH HARDER
March 23, 2018
The new Sonar is the total solution, the perfect balance between buoyancy and flexibility. It is designed to improve positioning in the water, withstand the toughest of workouts and race against the clock.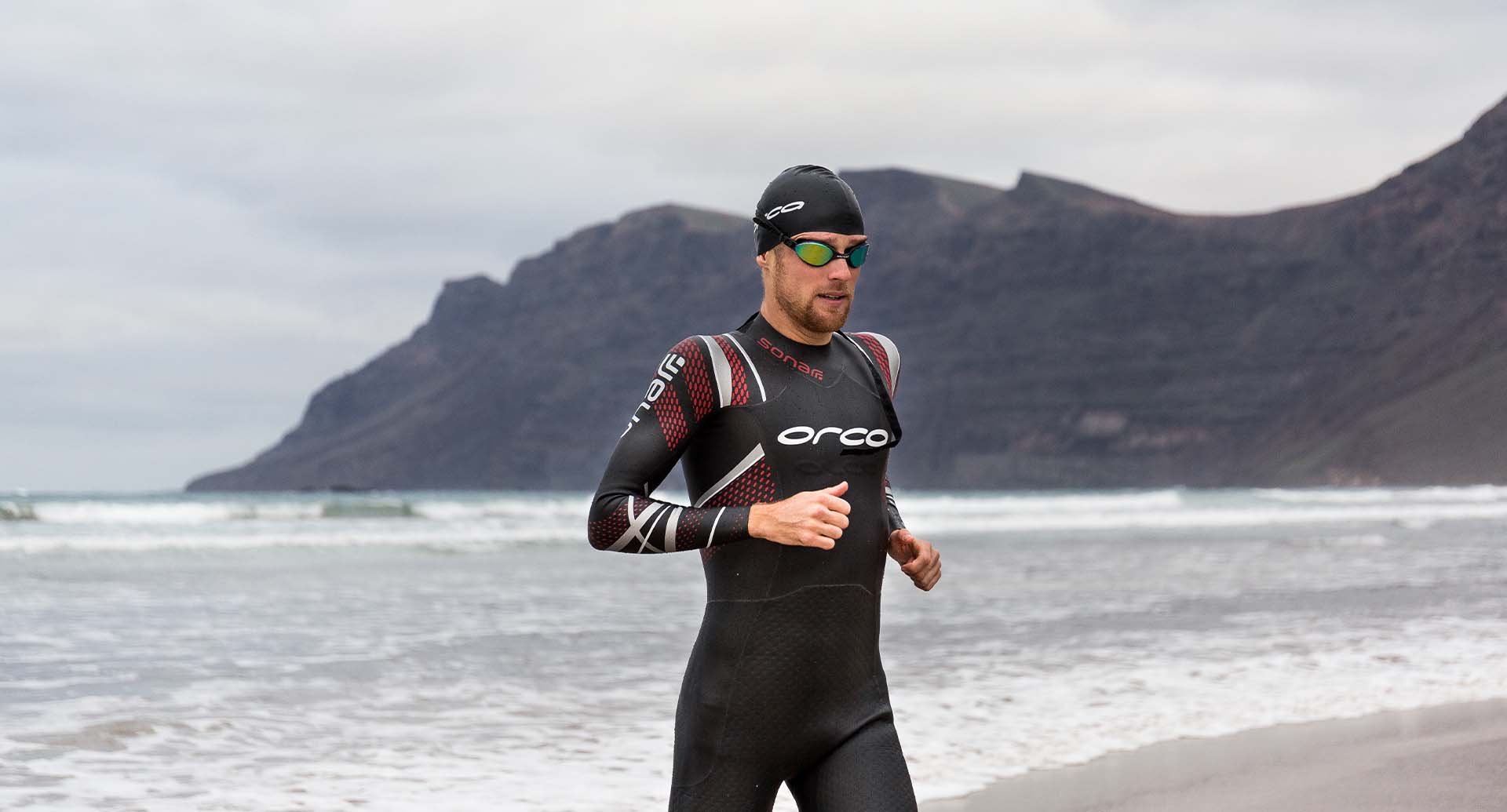 For 2018 Orca release a completely rebuilt version of their Sonar wetsuit aimed at swimmers who seek the perfect harmony between buoyancy and flexibility.
The new Sonar is one of the most versatile wetsuits in the Orca range offering cutting edge technical qualities that will appeal to the widest group of triathletes with an affordable price tag.
This do-it-all wetsuit features Yamamoto's Aerodome2 in the lower trunk and upper legs. This neoprene, which is 5mm thick on the men's suit, features hundreds of tiny air pockets to provide 30 per cent more buoyancy. When combined with the lower legs, which use 5mm thick 39cell neoprene in the men's suit, provide added buoyancy to lift the legs for a more efficient position in the water. For the women's suit these panels are 4mm and 3mm thick respectively.
Orca pair this with improved flexibility in the shoulders and arms for effort-free movement using Yamamoto's super stretchy 1.5mm thick 39cell neoprene. This combined with Orca's superb Infinityskin lining further helps with flexibility. To further improve the flexibility the arms, shoulders and lat panels are made using a single panel. This reduces the number of seams and maximises movement in the suit to deliver elite level flexibility.
The suit also features Orca's Core Lateral Stabilizer (CLS) side panels. These provide support around the core to avoid lateral movement helping to reinforce a smooth and efficient swim stroke for longer. For added comfort there's a new laser cut 2mm thick 39 Cell neoprene neck that reduces friction and chafing. The whole suit is treated to an SCS (Super Composite Skin) coating to reduce friction in the water.
Time in transition is also reduced thanks to the 2mm thick 39 Cell Yamamoto neoprene lower leg panels above the ankles. These zero absorption panels not only seal well but are super stretchy to help with quicker removal for faster T1 times.
All of these technologies combine to create a fast, flexible and buoyant wetsuit that's speedy to remove while offering outstanding value.
Arantzazu Tapiador, Orca Marketing and E-Commerce Manager, said: "We are pleased to launch the new Sonar wetsuit. It's now even more flexible, buoyant and faster in the water. It's beautifully designed with much filter down technology from our top-end suits and offers exceptional value. This will appeal to a wide range of triathletes whether it's new comers or seasoned veterans who demand a wetsuit that's fast and efficient in the water without breaking the bank."