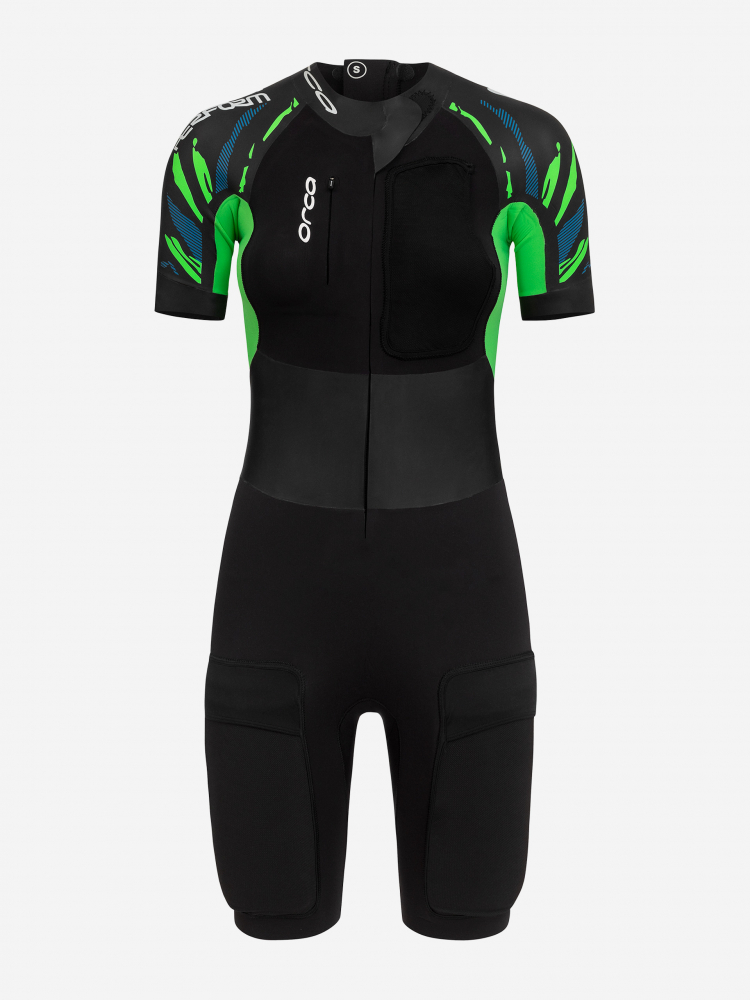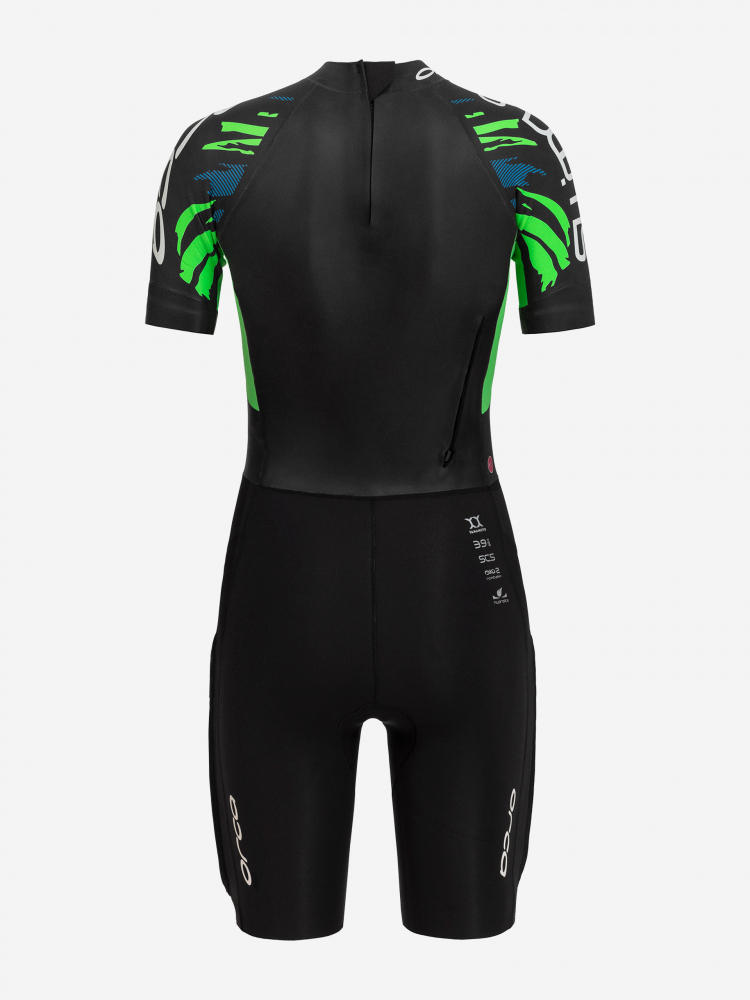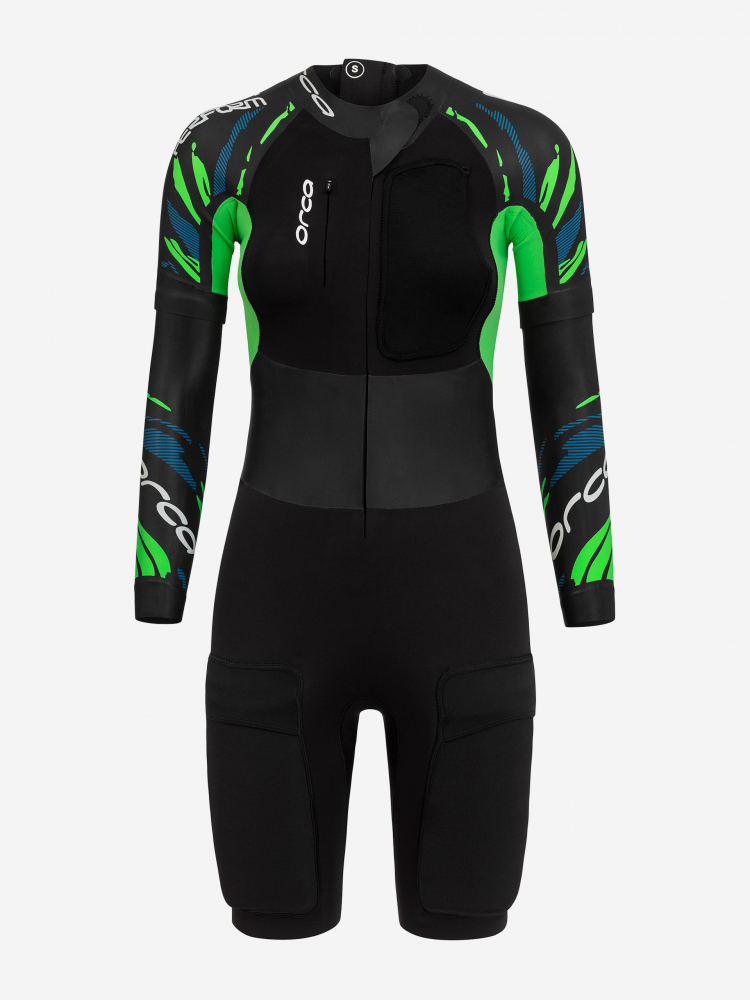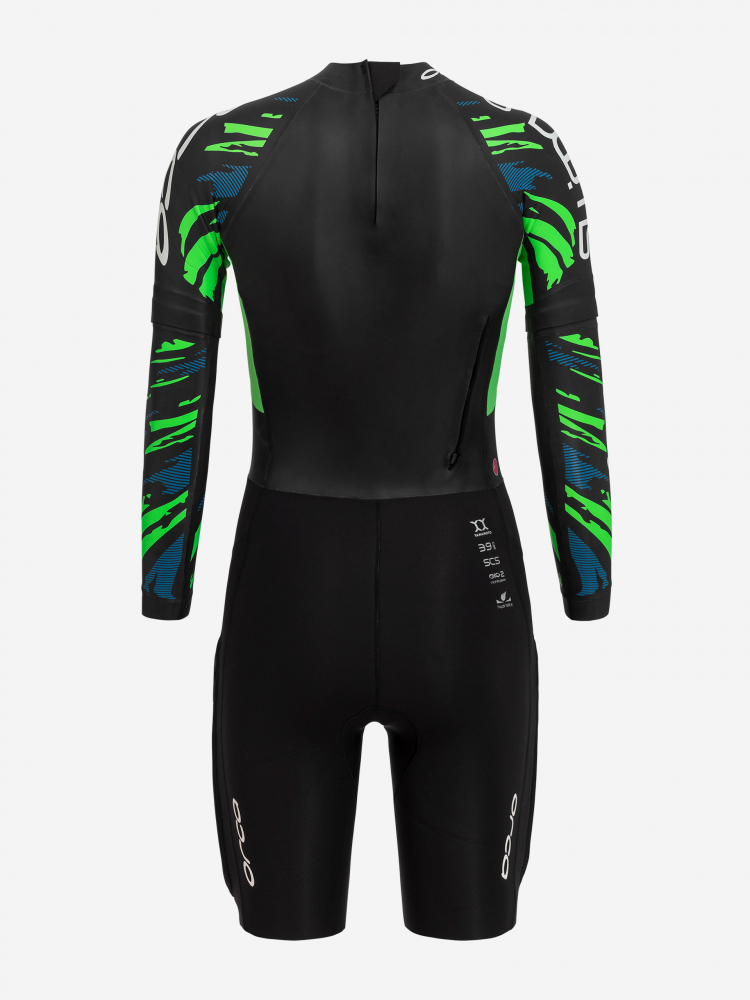 Swimrun Perform Women Wetsuit
The new Perform range has been designed with the goal of offering a modular solution to all types of swimrunners. You can adapt the wetsuit to your needs in order to find the perfect solution for you. The Swimrun Perform is a high-quality Yamamoto wetsuit that is extremely flexible so that you can put your best foot forward while running, without sacrificing the buoyancy you need to gain momentum in the water. The all-purpose wetsuit for swimrunners.
VERSATILITY
The inner and outer pockets on the legs can hold Swimrun Pads in order to give you extra buoyancy where you need it most. You can combine your Swimrun Pads with an extra pair to get more buoyancy or remove them for more freedom of movement. In addition, thanks to its removable sleeves, this wetsuit can adapt to any climate.
FLEXIBILITY
The 2-mm panels in the arms, combined with the new DuraSkin material, allow this suit to be
extremely flexible
not only when you are swimming, but also when you are running, so that the thickness of the neoprene doesn't get in your way.
ENDURANCE
The new DuraSkin material on the lower body protects the suit from any abrasion caused by accessories or obstacles.
STORAGE
The new Swimrun Perform features many pockets so that you can store everything you need. It has two large outer pockets on the legs where you can store Swimrun Buoyancy Pads, a large back pocket with a zipper, two inner pockets and two chest pockets, one with elastic mesh for easy access and another with a zipper for storing important items like car keys and money. It also has a back pocket with a lot of storage capacity, to hold all the accessories you need, such as GPS or removable sleeves, as well as interior pockets which are ideal for storing any food or paddles.
CLEANING
Neoprene can be damaged by excess salt or other chemicals such as chlorine if used in swimming pools. We recommend washing your wetsuit with plenty of water after use. A small amount of neutral pH soap can be used and then rinsed out afterwards.
Once clean, be sure to prevent it from holding on to too much moisture. Air dry it outside or in a ventilated indoor space, somewhere without direct exposure to sunlight as this can damage its materials.
STORAGE
Storing your wetsuit properly keeps the materials and seams from creasing and being strained for long periods of time. It also prevents the material from wrinkling, which can affect both the wetsuit's durability and appearance.
The best way to store a wetsuit is to hang it draped from its waist, so that the most delicate areas such as the shoulders and arms do not have any tension on them.
For wetsuits with very flexible shoulders, (Apex Flex or Apex Flow) it is important not to place them on a hanger from the shoulder area, as this will degrade the elasticity over time. For the rest of the models, a wide hanger can be used, as long as the wetsuit is not strained in the shoulder or neck area.