Back
Breath
August 7, 2023

|

10 reading min.

William Trubridge, a professional freediver, describes Dean's Blue Hole, the second deepest blue hole on the planet.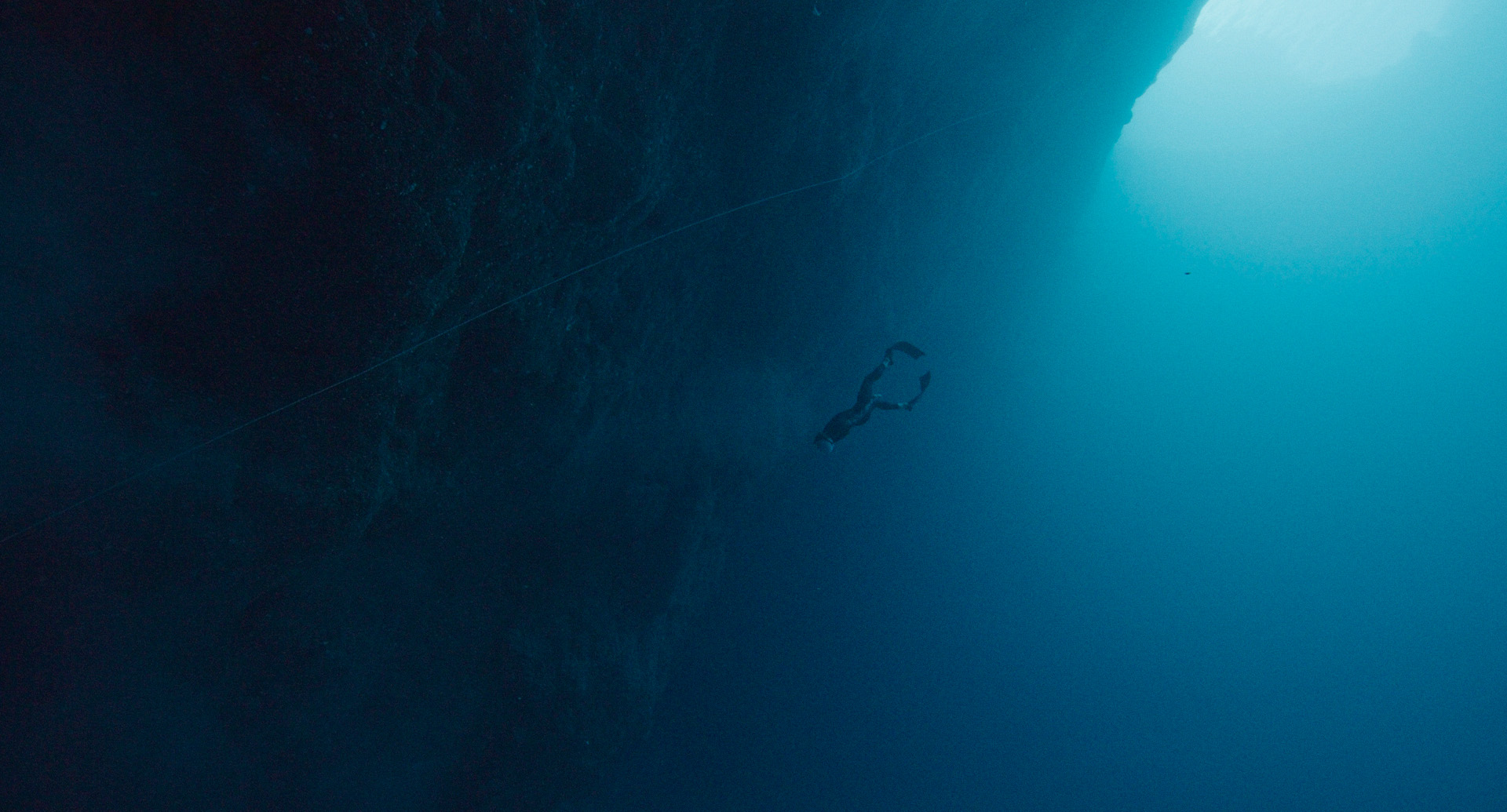 On Long Island in The Bahamas, with the help of professional freediver William Trubridge, we discovered Deans' Blue hole, the second deepest blue hole in the world and a landmark for competitions and attempts to break descent records. It is a magical place, according to Trubridge. He says that he could not have designed a more ideal place than the one nature has given freedivers.
Trubridge discovered this enclave in 2005. In April 2007, he broke the world record there for constant weight freediving without fins, setting it at 84 meters deep.
Do you have any special memories of this place?
The place has given me so many special memories, from world record attempts, both the failures and successes, to beautiful training sessions and night dives. But probably the one memory that will stick with me the most is walking down the beach and laying eyes on the shrouded blue water that first time. I was nervous, excited, in awe and humbled all at the same time.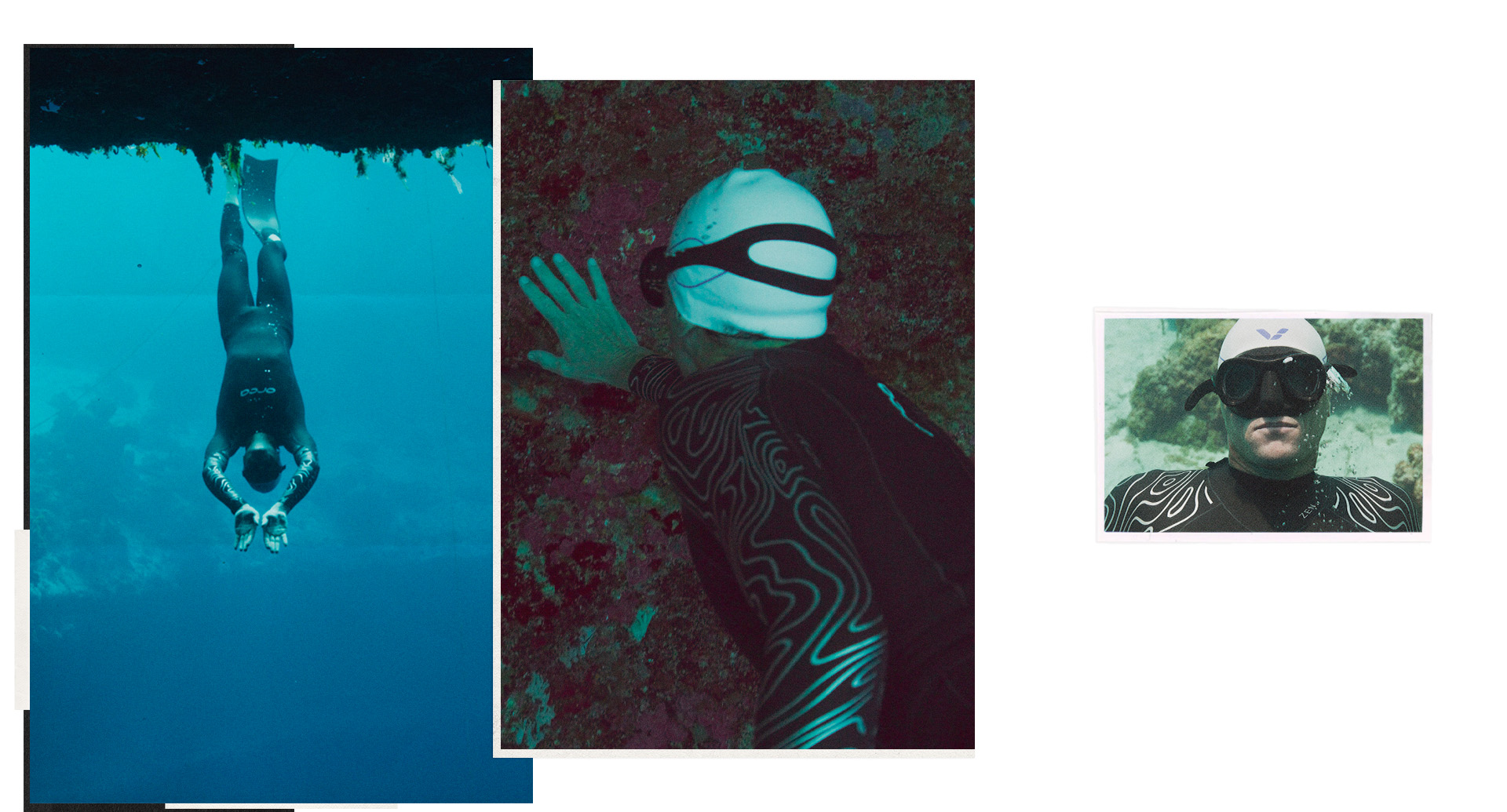 How did you discover the "hidden side" of Dean's Blue Hole?
In freediving we're concerned with the vertical dimension, so almost all the time we're just training up and down, next to ropes that hang from the surface. But the blue hole has vast volumes of water underneath the overhangs. It's actually the second largest underwater chamber in the world. I've always been intrigued and tempted by what lies in these lateral spaces. Several times I've swam back underneath the overhang, even to a depth of 50m and a greater distance horizontally underneath the ledge, but I still haven't encountered the vertical wall of the vast Blue Hole chamber.
How do you prepare for a dive?
To attempt a dive, I have to prepare myself with a lot of visualization and I will use mental techniques to detach myself from my thoughts and slow my breathing. I will choose conditions that guarantee great visibility like a low tide and not too much swell as this tends to churn up the lagoon. Also, the safety plan will provide for all contingencies.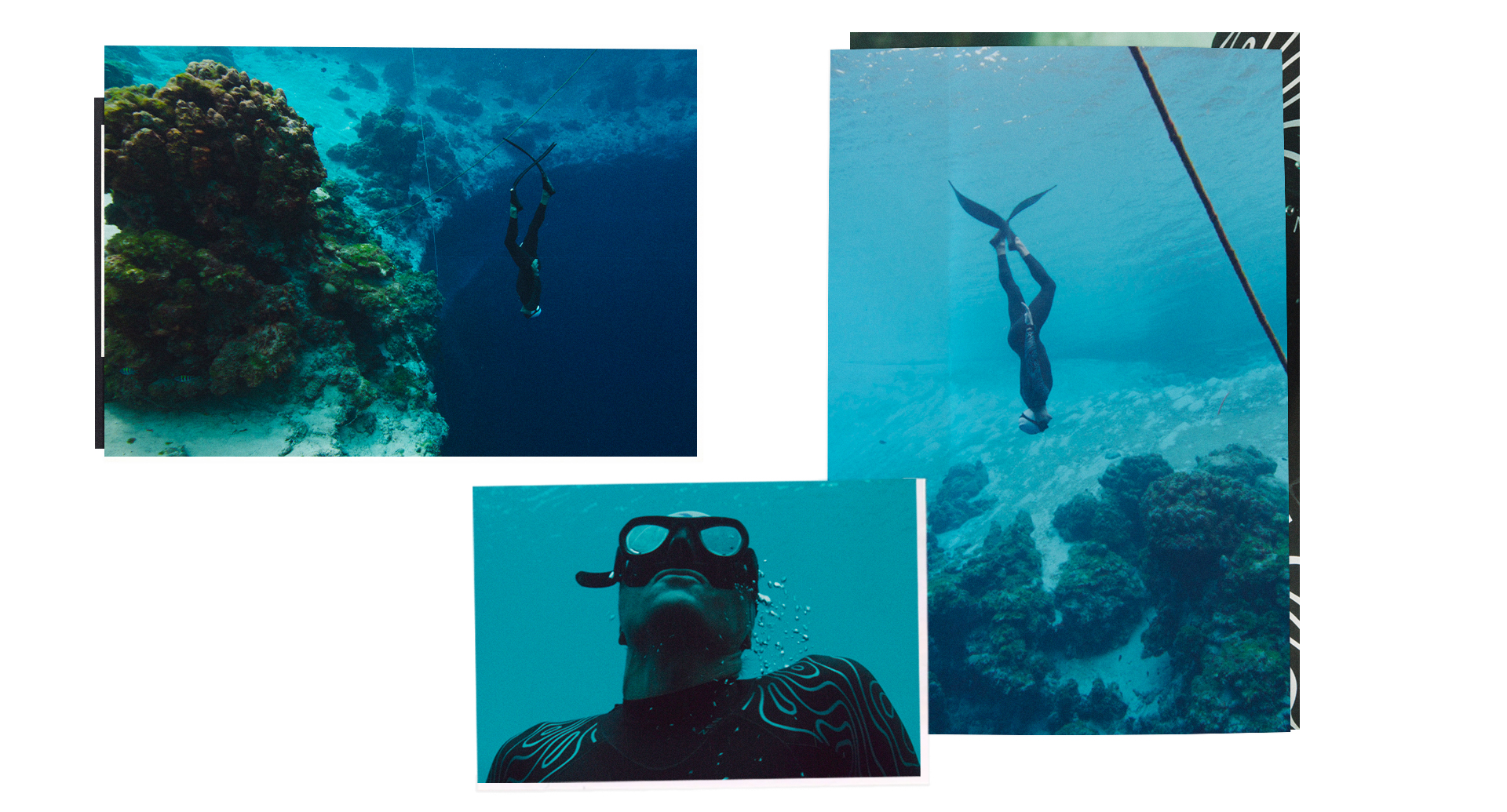 "There's something about the Dean's Blue Hole, it's daunting. It makes you fall in love with the feeling of being swallowed up by the depth and the darkness. It's by far the perfect venue for freediving."